And a frightening selection of scary October fun
By Denny Dyroff, Staff Writer, The Times
The annual Unionville Community Fair (Routes 926 and 82, Unionville, http://www.ucfairinc.org) is a fund-raising carnival and a full-scale community event — and a lot more. It is a real down-home country fair with a cow milking contest, "Kiddie Pedal Tractor Pulls", farm equipment displays, cow pie bingo and a farm market.
The fair, which is running October 3-5 at the fairgrounds behind the Landhope Farms store at the intersection of, is the 90th annual staging of the fair. The theme this year is "Treasure the Memories."
In keeping with tradition, the Unionville Community Fair will include popular attractions such as livestock displays, live entertainment, cooking and baking competitions, carnival games, the Fair Queen Pageant and the festive annual parade.
Other family-oriented attractions at the free festival include a storytelling area, a magician, a beekeeper, arts and crafts vendors, the "Mobile Agriculture Ed Lab," a live auction, pumpkin carving, a full slate of live music performances and a wide variety of demonstrations including applesauce making and cooking by Cooking For Real.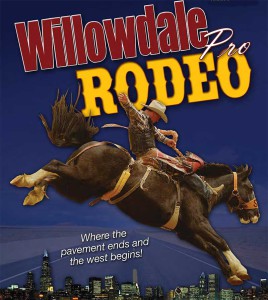 A special attraction again this year is the Willowdale Pro Rodeo, which will be held October 4 at 6 p.m. Tickets are $15 for adults and $10 for children ages 4-12. Admission is free for kids three and under.
There will also be a number of contests, including a "Cow Milking Contest," a "Scarecrow Making Contest", a "Blue Ribbon Apple Pie Contest," "PA Preferred Products Baking Contest," a "Dance Contest" and a "Lip Sync Contest."
Chester County Day (locations in the northeast region of Chester County, 610-431-5301, www.chestercountyhospital.org) is not only one of the region's first autumn events each year; it is also one of the oldest annual events in the Brandywine Valley.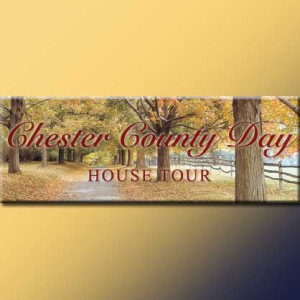 On October 4, the 2014 Chester County Day will be held in and around West Chester. The event, which bills itself as the nation's oldest house tour, is celebrating its 74th anniversary this weekend. The event has the Women's Auxiliary's "Great Expectations Pledge" for The Chester County Hospital as this year's beneficiary. Tickets are $40.
The annual celebration of Chester County's landscapes, art and architecture will get underway at 10 a.m. and run until 5 p.m. Participants will be able to visit old and interesting houses, gardens and historic landmarks in the northeast section of Chester County from Charlestown to Chester Springs, sites near Kimberton and Phoenixville and locations up to the Pottstown area
Chester County Day has a few ground rules which must be honored — no pets, no children under age 12, no "babes in arms" and no backpacks. Visitors may take photos outside the houses. No photography or use of cell phones is permitted inside the houses.
There is a fun event for dog owners and their pets this Saturday at one of Chester County's parks and another event at a different park that is geared for everyone.
From 11 a.m.-3 p.m. on October 4, Nottingham County Park (150 Park Road, Nottingham, 610- 932-2589, http://www.chesco.org/ccparks) is hosting "Bark in the Park" — an event that is billed as "a fun, family and dog-oriented day promoting responsible dog ownership."
All dogs must be on a 6-foot leash and have current rabies vaccinations. All dog waste must be properly disposed of. Mutt mitts will be distributed at the entrance gate. Water stations will be available throughout the event area.
A new attraction this year is Treibball — a sport where the dog must gather and drive large exercise balls into a soccer goal. It has also been referred to as "rolling sheep" because it resembles sheep herding.
There will be a wide array of vendors and a variety of pet-oriented exhibitions on such topics as breed information, grooming, animal rescue, adoption and foster care, pet therapy and boarding.
Featured attractions include a search-and-rescue demonstration, the "Ask the Vet! Station," dog health and well-being lectures, "Canine Good Citizenship Testing," SPCA Micro-chipping and companion tracking. The event is free and there is a parking fee of $5.
There will also be a special activity on October 4 at Hibernia County Park (Park Road, Coatesville, 610-383-3812, http://www.chesco.org/ccparks).
In August 1963, the final $130,000 settlement was made on 700 acres to develop Hibernia County Park and the park was formally dedicated on October 4, 1964. Today, Hibernia County Park is over 900 acres and welcomes more than 175,000 visitors a year.
The public is invited to help us celebrate on October 4, 2014 from 11 a.m.-1 p.m.
Just like in 1964, the ceremony will take place on and around the porch of the 19th-century Hibernia Mansion.
Following the ceremony, guests are invited to take ranger-led hikes and wagon rides to explore Hibernia Park. Special activities also include an open house at Hibernia Mansion, refreshments and viewings of photo displays, scrapbooks and historical documents that memorialize Hibernia County Park's 50 years.
This is the time of year when the event calendar is loaded with harvest-themed festivals. Three of them are scheduled for October 4 — the Fall Harvest Festival at the Newlin Grist Mill, the Snitz Fest at the Hans Herr House and the Harvest Moon Festival (which will be held October4 and 5) at Coverdale Farm Preserve.
This Saturday's Fall Harvest Festival at the Newlin Grist Mill (Cheyney Road and Route 1, Concordville, 610-459-2359, www.newlingristmill.org) will give visitors an opportunity to enjoy a fun family event and to learn a little about local history at the same time.
During its history, Newlin Grist Mill ground wheat, corn, oats, buckwheat, and rye. The Newlin Grist Mill is the only operating 18th-century gristmill in Pennsylvania.
The festival, which runs from 10 a.m.-4 p.m. on October 4, features a variety of demonstrations including papermaking, colonial brewing, iron making, brick making, blacksmithing, historic baking, chair caning and milling.
Other activities include performances of colonial music, period dancing, colonial games, decorating pumpkins and hayrides through the site's 160-acre grounds. Admission is free and there is a $5 per car parking fee.
One of the most traditional autumn festivals in Pennsylvania Dutch country is the annual Snitz Fest at the 1719 Hans Herr House and Museum (1849 Hans Herr Drive, Willow Street, 717-464-4438, www.hansherr.org).
This year, the event will be held from 10 a.m.-3 p.m. Tickets are $10 for adults and $5 for children (ages 7-12).
"Snitz" in German literally means "slice." For the Pennsylvania German immigrants who first settled in Lancaster County, "snitz" referred especially to sliced, dried apples.
The family festival celebrates the importance of apples for the early Pennsylvania German settlers. Apples provided food for the settlers and their livestock, fuel for heating and cooking, and cider (which was the most popular beverage of the colonial Pennsylvania-German community).
Visitors to Snitz Fest can watch apples being pressed into cider, observe sausage being smoked over an applewood fire, taste a variety of authentic heirloom apples and see apples being cut into pieces to be dried as "snitz". Other activities include displays of colonial crafts such blacksmithing, fabric dyeing, chair caning, basket-making, soap-making and candle making.
The Delaware Nature Society's Harvest Moon Festival will be held October 4 and 5 at Coverdale Farm Preserve (543 Way Road, Greenville, Delaware, 302-239-2334, www.delawarenaturesociety.org). Admission is $7.
The festival features live music, bird watching, its famous "International Turtle Race", a farmers' market, children's crafts and activities, farm competitions, live animals and tractor rides. The list of activities includes chrysanthemum and pumpkin sales, a marketplace, a vintage tractor display, a raptor program and pony rides.
Live entertainment will be presented both days and the roster of performers includes Tom and Betty Druckenmiller with Norm Williams, Ceol Mor, Tater Patch, John & June Gallagher, Whirled Peas, Scattershot String Band, Rockdale Boys, Orpheus Supertones, Dave Fry, Driven Women and Bill Moffett.
The 2014 Delaware Auto Show, which is being held October 3-5 from 10 a.m.-6 p.m. each day at the Chase Center on the Riverfront (815 Justison Street, Wilmington, Delaware, 302-324-2558,www.delawareautoshow.com), will feature displays by auto manufacturers of all the new 2014 models.
The list of other popular attractions includes an expanded "Toyota Ride and Drive," displays of pre-production prototypes such as the 2015 Ford F150 aluminum body, 2015 Ford Edge and 2015 Ford Focus, new car raffles, the opportunity to drive a 1965 Shelby Cobra.
Also featured will be a "Kids Fun Zone" presented by the Delaware Children's Museum, appearances by Spiderman and Captain America (Oct. 4 only) and an impressive exotic car lineup, including Lamborghini, Rolls Royce, Maserati, Bentley, Aston Martin and McLaren and more.
The show will have a pair of special guests on October 5 — former Philadephia Flyer Bob "the Hound" Kelly and Miss Delaware 2014, Britany Lewis. Tickets are $10 for adults with children (under 10) admitted free.
West Chester's Gallery Walk (Downtown West Chester, http://greaterwestchester.com/events/featured-events ) came into existence in 1990 and has flourished ever since. On October 3 from 5-9 p.m., the Fall Gallery Walk will be held as part of West Chester's First Friday activities.
The event will be an eclectic mix of gallery receptions with more than 20 artists displaying their work at galleries, shops, banks, and restaurants throughout downtown West Chester.
Visitors will be able to enjoy the work of local, national and international artists whose work covers styles from traditional to contemporary including paintings in watercolor, acrylic and oil as well as sculpture, photography, jewelry, ceramics and textiles.
Five prominent galleries will combine with more than a dozen "one night only" show hosts throughout the downtown business area. Brochures with walking maps will direct visitors to show locations.
The Paoli Blues Fest Paoli Village Shoppes, Paoli Shopping Center, 41 Paoli Plaza, Paoli, http://www.paolibluesfest.com) just keeps getting better every year. The festival, which will be held on October 5 from noon-6 p.m., will take place on an outdoor stage in the heart Paoli on Lancaster Avenue across from the Paoli train station.
The free music festival, which will be held rain or shine, also includes a street festival with food and beverage vendors, dancing and a variety of family-oriented activities.
Live blues music will begin to fill the air at noon when the Bug Band Theory takes the stage.  Blue Jay Slim & The Tone Busters will perform at 1 p.m. followed by Russ Lambert at 2 p.m. and Blue Bizness at 3 p.m. The Deb Callahan Band will play a set at 4 p.m. and the Blue Plate Specials will be the final act with a set starting at 5 p.m.
The event is held as a benefit for the Chester County Food Bank. Entry Fee to the Paoli Blues Fest is a donation of non-perishable food for the benefit of the Chester County Food Bank (with the goal of filling a van with food for needy families).
You still have time to enjoy the Brandywine Valley Wine Trail's current passport weekends at its six member wineries. The 12th Annual Brandywine Valley Harvest Festival will run from noon-5 p.m. on October 4 and 5.
Harvest Fest passports, which are available at any of the Wine Trail member locations for $15, entitle holders to tour, taste and participate in activities at four member wineries of their choice. They will also receive a commemorative Brandywine Valley Wine Trail 10th Anniversary glass.
The members of the Brandywine Valley Wine Trail are Borderland Vineyard (332 Indiantown Road, Landenberg, 215-436-9154, www.borderlandvineyard.com), Black Walnut Winery (3000 Lincoln Highway, Sadsburyville, 610-857-5566,www.blackwalnutwinery.com), Kreutz Creek Vineyards (553 S. Guernsey Road, West Grove, 610-869-4412, www.kreutzcreekvineyards.com), Paradocx Vineyard (1833 Flint Hill Road, Landenberg, 610-444-9003, www.paradocx.com), Patone Cellars (1051 Wickerton Road, Landenberg, 302-545-7388, www.facebook.com/patonecellars)  and Penns Woods Winery (124 Beaver Valley Road, Chadds Ford, 610-459-0808, www.pennswoodsevents.com).
Winterthur Museum, Garden & Library (5105 Kennett Pike, Route 52, Wilmington, Delaware, 800-448-3883, http://www.winterthur.org) is hosting its third annual Truck and Tractor Day on October 4 from 10 a.m.-4 p.m.
Children of all ages will have the opportunity to blast a fire hose, on a safety harness and climb a tree and explore all sorts of equipment, including one of the original Winterthur farm trucks. More than 30 tractors and other pieces of estate equipment will be featured along with backhoe and crane demonstrations.
Some of the event's other hands-on activities are putting out a "fire" with Winterthur's pumper truck, boarding the fire truck and trying out firefighting gear and equipment, milking Winterthur's mechanical cow, petting real goats.
There will also be farm and tractor-related crafts in the Brown Horticulture Learning Center with searches for helmets and badges along with coloring book giveaways. Also available will be hayrides through the estate.
Activities are included with general admission ($20 adults; $18 for students and seniors; $5 for ages 2–11). Proceeds from the event will be used to support the Winterthur Fire Company.
On October 5, the Railroad Museum of Pennsylvania (300 Gap Road, Strasburg, 717-687-8628, www.rrmuseumpa.org) is presenting its annual Garden Railway Tour — also known as "Trains in the Garden."
The tour, which runs from 1-5 p.m., is a self-guided tour of Lancaster County private homes that feature impressive displays of operating model trains that have been built in landscaped gardens.
The Garden Railway Tour, which is celebrating its eighth anniversary this year, is held as a benefit for the Railroad Museum of Pennsylvania's education and preservation programs. Tickets are $10 and can be purchased at the Railroad Museum of Pennsylvania's ticket office.
One of the best ways for everyone involved to appreciate the beauty of autumn's annual color explosion is to ride a special excursion on an area tourist railroad.
The West Chester Railroad (Market Street Station, West Chester, 610-430-2233, www.westchesterrr.net) is running its special "Fall Foliage Express" trains on September 28, October 5 and 12 and 13 and November 2, 9, 16 and 23 with departures at noon and 2 p.m.
The round trip train ride travels to the village of Glen Mills and back and lasts for 90 minutes. During the brief layover in Glen Mills, riders can explore the historic Pennsylvania Railroad station and have a snack in the railroad's picnic grove along the Chester Creek. Tickets are $15 for adults, $13 for children ages 2-12 and free for kids under two.
The Wilmington & Western Railroad (2201 Newport Gap Pike, Wilmington, DE, 302-998-1930, www.wwrr.com) is running its "Autumn Leaf Special" with trains on October 11, 12, 18, 19 and 25 and November 1 and 2. Trips are either a one-and-one-half hour roundtrips to the Mt. Cuba Picnic Grove or two-and-one-half hour roundtrips to Hockessin.
The W&WRR also is running its "Hayride Express" on October 10 and November 7 and 14. Visitors can experience a one-hour evening ride through the Red Clay Valley on an original railroad flatcar converted especially for hayrides. The special excursion train is powered by one of the railroad's historic diesel locomotives.
Tickets are $14 for adults, $13 for seniors and $12 for children for the "Hayride Express" trains and the "Autumn Leaf Special" excursions to Mt. Cuba. Tickets for the "Autumn Leaf Special" Hockessin trips are $18 for adults, $17 for seniors and $16 for children.
The New Hope & Ivyland Railroad (32 West Bridge St, New Hope, 215- 862-2332, www.newhoperailroad.com) offers a two-and-one-half hour, 35-mile roundtrip ride on its "Fall Foliage Trains" from October 5-November 2. Every weekend, the rail line in Bucks County will operate regularly scheduled round trip trains out of New Hope Station and SEPTA's Warminster station.
Passengers can enjoy the sights of the beautiful fall scenery while riding aboard the rail line's "First Class Bar Car," "Antique Seat Coach" or "Open Air Car." Coach tickets are $42.95 for adults, $40.95 for children (ages 2-11) and $7.95 for toddlers.
The Middletown and Hummelstown Railroad (136 Brown St., Middletown, 717-944-4435, www.mhrailroad.com) is running its "Pumpkin Patch Train Ride" on October 18, 19, 25 and 26 with departure each day scheduled for 3:30 p.m.
The 90-minute ride stops at a farmer's field for the children to pick out their pumpkins  and have pictures taken with the scarecrows — and with Raggedy Ann. Tickets are $17 for adults, $11 for children (ages 2-11) and $3 for infants (under age 2).
The Philadelphia Comic-Con, which is scheduled to run from 10 a.m.-4 p.m. on October 5 at the Clarion Hotel Conference Center (76 Industrial Highway, Essington, 856-217-5737, www.philadelphiacomic-con.com), features comic books, trading cards and other collectibles — vintage and current.
The show, which has an admission fee of $3, also hosts a number of special autograph guests. This weekend, the guest artists are Bob Petrecca and Paris Cullins. Petercca is a DC Comics and Marvel Comics inker while Cullins is an artist who has worked on "Blue Beetle," "New Gods" and "Blue Devil."
The popular collectibles event, which is the area's longest running comic convention, will host dealers from all over the Northeast who will have sales booths featuring Gold & Silver Age comics, action figures, non-sport cards, Japanese Manga, gaming cards such as Pokemon and Magic the Gathering, original artwork and all the latest issues of today's popular comic book series.
As an added attraction, there will be hourly door prizes beginning at 11 a.m. with $100 in show cash to be given away.
Now that October has arrived, Halloween is quickly approaching. The full slate of Halloween-themed events will pick up as the month goes on but there are already a number of the larger annual attractions that have started their 2014 seasons.
"Valley of Terror" (1215 Wawaset Rd., Kennett Square, 484-886-6080, www.valleyofterror.com) will be held now through November 2 on Friday, Saturday and Sunday each weekend and will offer two attractions — "Zombie Safari," which features a zombie-killing ride in the back of a 40-foot military truck stocked with 22 individual, bolted-down paintball guns, and "Gateway to Hell," which is an unguided and unlit stroll through scary territory. Admission is $20 for "Gateway to Hell," $25 for the "Zombie Safari" and $36 for a "Combo Ticket."
"Halloween Haunt at Dorney Park" (3830 Dorney Park Road, Allentown, 610-395-3724, www.dorneypark.com), which runs now through November 1, features scary creatures roaming the park and scarecrows lining line the walkways while frightening activities take place at the following attractions — "Fright Lane Including Skeleton Key," "Feed Your Fears," "Chamber of Horrors" and "CarnEvil" along with seven mazes and four "Creepy Scare Zones." Admission is $35.99.
The  "23rd Annual Fright Fest" (Six Flags Great Adventure, Route 537, Jackson, NJ, 732-928-2000, www.sixflags.com), which is running now through November 2, features family-oriented activities during the day and much scarier attractions after dark for teens and adults including "Asylum," "The Haunted Heist," "Voodoo Island," "Total Darkness," Wasteland," "Circus Psycho," "Bone Butcher Terror-tory," "The Manor," "The Bloody Fountain" and "Crop Circles." Tickets are $66.99 for adults and $39.99 for juniors (under 54 inches).
For "Count's Halloween Spooktacular at Sesame Place" (100 Sesame Place, Langhorne, 215-752-7070, www.sesameplace.com), which is continuing through October 26,  the popular amusement park has been converted into a Halloween-themed safe venue for kids with trick or treating, pumpkin decorating, hayrides and a hay maze. Featured attractions are "Abby Cadabby's Magical Halloween Maze," "Rubber Duckie Costume Party," "The Count's Un-Haunted Castle Maze" and"The Not-So-Spooky Hayride."
Admission to the park is $43.
Ghost Tour of Philadelphia (215-413-1997, www.ghosttour.com) and Ghost Tour of Lancaster (717-687-6687, www.ghosttour.com) operate through November and offer an eerily entertaining evening of true ghost stories and real haunted houses. Tickets are $15 for adults and $10 for children.
The "29th Annual Jason's Woods" (99 Stehman Road, Lancaster, 717-872-5768, www.jasonswoods.com), which is running through November 8, is a horror show complex that features a combination of live actors, impressive animation and scary special effects.Popular attractions include "Horrifying Hayride," "Chamber of Horrors," "Zombie Apocalypse," "Lost in Jason's Woods," "Carnival of Fear," "Fields of Fright"and the "The Grand Jason's Woods Theater." Admission prices are for combo tickets are $25 for three attractions and $40 for six.
"Haunted Hayride, Bates Motel and Haunted Corn Maze at Arasapha Farm" (1835 N. Middletown Rd., Gradyville, 610-459-0647, www.thebatesmotel.com) will be scaring visitors through November 2.The haunted hayride through the woods features monsters, special effects and actors. The Bates Motel has haunted rooms with special effects and computerized lighting. A haunted trail is cut through a cornfield inhabited by monsters. Admission prices are: Haunted Hayride, $20; Bates Motel, $15; Haunted Corn Maze, $15; combination tickets, $40. There are reduced rates for children.
"Pumpkinland" (Linvilla Orchards, 137 West Knowlton Road, Media, 610-876-7116, www.linvilla.com), which is open through November 9, features fairy tale characters from nursery rhymes along with a huge scarecrow and a really tall storybook. Other activities include train rides, a straw bale maze, hayrides, pick-your-own apples and pony rides. Another attraction, which runs through October 30, is "Hayride to the Witch's House." Admission is free and hayrides are $9 per person.
"Field of Screams" (Stone Battery Road, Lancaster, 717-285-7748, www.fieldofscreams.com), which is open now through November 9, features "Den of Darkness" (three-story horror house), "Frightmare Asylum" (walk-through haunted barn), "Nocturnal Wasteland" and the "Haunted Hayride" (a 25-minute fright-filled ride featuring state-of-the-art special effects, pyrotechnics and animatronics). Admission is $33.
Pennhurst Asylum (100 Commonwealth Drive, Spring City, 484-866-8964, www.pennhurstasylum.com), which is open through November 2, is on the site of a former mental asylum which has been shuttered for over a quarter of a century. It has been transformed into a haunted attraction with huge sets, detailed rooms and live actors. Visitors can also explore the labyrinth of underground tunnels. Tickets are $16 for "Pennhurst Haunted Attraction", "Dungeon of Lost Souls" or "Tunnel Terror," $20 for "Ghost Hunt" and $47 for a four-event combo.
"Terror Behind the Walls" (Eastern State Penitentiary, 2124 Fairmount Avenue, Philadelphia, 888-763-NITE, www.easternstate.org), which continues through November 8, takes place at a site Penitentiary that was once was an active prison and is now a National Historic Landmark. It is a scream-inducing event featuring laser and special-effect lighting, digital sound, sinister scents, animatronic creatures and 3-D illusions. Admission prices, which vary with the date, range from $13-$39.
Mazes are always popular events during Halloween season.
"Hurricane Hill Farm Maze" (Baldwin's Farm, 704 East Reeceville Road, Coatesville, 610-384-6952, www.hhfmaze.com) will be open Saturdays and Sundays until November 2. This event features miles of trails through a five-acre corn maze along with a corn slide, hayrides, a pumpkin patch and a farm animal display. Tickets are $12 — $10 for seniors (ages 60 and over).
Corn mazes, hayrides, a pumpkin patch and scarecrows will be featured at Ramsey's Farm (500 Ramset Road, Wilmington, Delaware, 302-477-1499, http://www.ramseysfarm.com) on weekends now through November 1. The theme for the Corn Maze at Ramsey's Farm this year is a trip around the world with sections for North America, Europe, South America, Africa, Australia and Asia. Tickets are $7 for the corn maze, $4 for the sorghum maze, $3 for the hay maze, $2 for pumpkin painting and $3 for a hayride.
Another popular corn maze in the area is already open at Cherry Crest Adventure Farm in Ronks (150 Cherry Hill Road, Ronks, 717-687-6843, www.cherrycrestfarm.com). The main attraction is Cherry Crest's "Amazing Maize Maze." Billed as "the world's most dynamic and interactive corn maze," it is a five-acre corn maze with over two-and-one-half miles of paths, scenic bridges, and clues. Tickets are $15 on Thursday and Fridays and $18 on Saturdays, $18.