Filing claims GOP nomination violates state election laws
By Mike McGann, Editor, The Times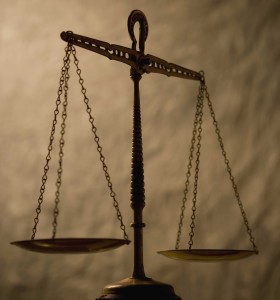 A day after Chris Ross was formally filed in nomination to take over the GOP race for State Representative in the 158th District, six district residents, including the Democrat running for the seat, have filed suit in Harrisburg and are seeking a temporary restraining order to be prevent Chester County Voter Services from issuing any ballots with Ross' name on them, until the courts can decide whether he was legally added to the ballot.
Ross, a nine-term incumbent who had planned to retire after this term, was tabbed Sunday night to replace Cuyler Walker, who announced his withdrawal on Sept. 22. But the complaint, filed in Commonwealth Court, argues that Ross' addition to the ballot come too late and is in variance with state election laws that call for such changes to be made within 75 days or more from the election. Ross' nomination papers were filed with 36 days before the Nov. 4 election.
The complaint seeks immediate court intervention citing that the county's Department of Voter Services is supposed to certify its final ballot on Oct. 2, to allow enough time to properly test and program the county's voting machines. In addition, some 45 absentee votes have already been cast and returned, with 121 absentee ballots sent out to overseas military and county residents.
"Voters have already cast ballots: the election has begun." said Adam C. Bonin, a Philadelphia attorney representing the objectors. "Military and overseas ballots have all been sent. As of September 25, 45 voters have already cast ballots. The statute is clear; it's too late for Republicans to engage in a switcheroo and add Ross to the ballot."
What had been a fairly quiet race in the 158th between Walker, an East Marlborough township supervisor and Democrat Susan Rzucidlo of New Garden was thrown into utter turmoil last week with Walker's sudden announcement he would leave the race, citing "personal reasons."
Although both rumors and some media reports suggest that Walker is currently the subject of a criminal investigation, no law enforcement source has confirmed that report. As of Tuesday morning, Chester County District Attorney Tom Hogan said he could neither "confirm nor deny" whether Walker was under investigation. On an motion to quash a subpoena that he testify during last Friday's Commonwealth Court hearing on his withdrawal application, Walker invoked his Fifth Amendment rights — the Constitutional right not to be compelled to offer testimony that may implicate ones self.
The local objectors, which includes three Democrats and three Republicans are: Rzucidlo, former East Marlborough Supervisors Richard Hicks, Diane Clayton, Mary Lynne Massi, Judy Porta, and David Unger.