Confessions of a mom struggling to keep up with a new school year
By Kelly Hockenberry, Columnist, The Times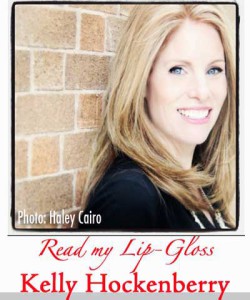 Aaaaaah, another school year has begun!  While I am sad to see summer end, I always appreciate the structure and routine the fall semester brings.  By mid-winter, I'm over it, so, best to embrace these happy feelings now.
I feel extremely lucky that our boys receive their education in the Unionville Chadds Ford School District.  The program is top notch and nationally recognized!  Read all about their stellar academic prowess here: http://bit.ly/1sRrOmA
The only problem?
Unionville = A+
Kelly = F
Yes, you read that correctly.  I am the tarnish on the Unionville trophy.  It's parents like me that keep us from Number 1, I'm sure.
There is just SO much to do when school starts.  It intimidates me.  Signing the slew of syllabuses (syllabi?), registering for InfoSnap  (I think that the district wide "reminder" will soon read "Dear Mrs. Hockenberry"), buying  $400,000 dollars' worth of school supplies  (why do eighth graders need tissues? Can't they excuse themselves and blow their noses in the bathroom for pete's sake?)  The magazine drive?  Ummmmm, no son, you will definitely NOT be "winning the i-Pad" on that one.  Don't get me started on the Phone Directory.  I have forgotten to get my check in on time for approximately 6 out of the 8 years we have been in the district.  If you need my info, dust off your 2008 book.
The one thing we do have down pat is SAM.  We (meaning my husband) micro-manage the hell out of our children's grades.  There's an app for that, ya know.  I think the icon is a helicopter pad.  But, in our defense, it is only because the pressure is on to get our kids into great colleges that we can't afford so that all of this amazing education doesn't go to waste…
Put me in for Saturday detention for my failing behavior, Dr. Sanville.  I could use a few hours of peace and quiet with my head on my desk.
Happy Weekend!