To The Editor,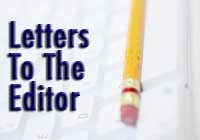 The passage of the 2014-15 state budget included an important funding increase for future crime prevention – a $10 million increase for PA Pre-K Counts.
What does Pre-K have to do with crime prevention?
Considering that approximately 70 percent of our nation's state prison population failed to receive a high school diploma, education is a pivotal factor between incarceration and productive citizenship. Long-term research is clear that high quality pre-k can boost graduation rates by as much as 44 percent and keep young people on the right side of the law.
Knowing this, district attorneys have long supported investments in high-quality pre-kindergarten as a key crime prevention strategy.
Unfortunately, even with this funding increase, more than 65,000 three- and four-year-olds in southeast PA and more than 200,000 statewide do not have access to high-quality pre-k programs. For this reason, we support the Pre-K for PA Campaign, a non-partisan effort seeking greater state investment in high-quality pre-kindergarten programs to ensure that all children are ready for and succeed in school.
As we discuss important issues in this year's state elections, we should recognize that expanding access to high-quality pre-kindergarten not only promotes school readiness, but future crime prevention as well.  We encourage you to join us in supporting Pre-K for PA by visiting the Campaign's website at prekforpa.org.
Risa Ferman
Montgomery County District Attorney 
John Whelan 
Delaware County District Attorney 
Thomas Hogan
Chester County District Attorney
Ferman, Whelan, and Hogan are members of Fight Crime: Invest In Kids – a bipartisan, nonprofit, anti-crime organization comprised of nearly 5,000 police chiefs, sheriffs and district attorneys, more than 200 of whom are in Pennsylvania.