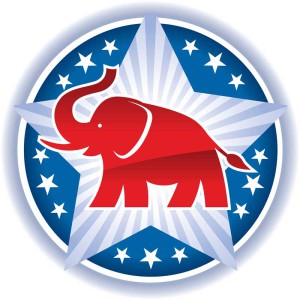 Editors Note: This op-ed was submitted by Patricia Poprik, Chair of the Bucks County Republican Committee; Valentino DiGiorgio, Chair of the Republican Committee of Chester County; Andrew Reilly, Chair of the Delaware County Republican Committee; Mike Vereb, Chair of the Montgomery County Republican Committee; and John Taylor, Chair of the Philadelphia Republican City Committee; Michael Meehan, Chair of the Republican Southeastern Pennsylvania Caucus; and Bob Asher, Republican National Committeeman.
We applaud Governor Corbett for tackling Pennsylvania's pension crisis which is increasing our residents' property taxes and diverting dollars away from the classroom to pay for large pension obligations.  We thank the Governor for standing up for Pennsylvania taxpayers and Pennsylvania children.
As Governor Tom Corbett travels across the state making his case for pension reform, much of the news coverage has focused on the so-called "rift" in the Republican Party between the Governor and the legislature on the issue of pension reform.
In speaking with our local Republican legislators, it is evident that all of them understand the need for pension reform; some just differ on the best approach. 
The Republican Party, like our communities here in Southeastern Pennsylvania, is made up of diverse men and women, each with their own unique policy prescriptions for the challenges facing our Commonwealth, including how to best solve the pension crisis.  That is not unexpected or unusual.
What is unusual is the failure of our Democratic friends to recognize the cost of doing nothing to address pension reform.  Given the clearly defined consequences of inaction, we would hope that some Democrats would join with Republicans in implementing necessary reforms.  Unfortunately, that has not been the case, and these Democrats have largely escaped criticism for their failure to be part of a lasting solution.
The complexities of pension reform, future pension obligation actuaries, and discussions about the unfunded liabilities facing the Public School Employees' Retirement System and the State Employees' Retirement System are enough to make the eyes of even seasoned policy wonks glaze over.  So, the fact that pension reform is not a top priority for many Pennsylvania families is no surprise.
However, the health of the pension system directly impacts education funding and property tax rates – two major topics of conversation around kitchen tables across the Commonwealth.
Over the course of the past four years, Governor Corbett and the legislature have increased state funding for K-12 education from $8.9 billion to an all-time record-level of $10.5 billion, an 18 percent increase.
Unfortunately, a huge chunk of that is being used to pay for rising pension costs for teachers and other school employees.  Imagine how much more money would be going to our classrooms and benefitting our students if we could bring the state's pension crisis under control.
Left unchecked, the problem is only going to get worse.  Pension obligations outweigh assets for Pennsylvania's two state government employee pension systems by a combined $47 billion.  Those unfunded pension obligations are projected to increase to more than $65 billion in the next five years.  In the recently adopted $29.1 billion state budget, more than $1.6 billion of taxpayers' money and other revenue went to pay pension obligations.  In other words, $1 out of every $18 in state government spending goes to fund state pensions. State pension payments are projected to rise to more than $4.3 billion annually within the next three years if we do not act.
As the pension crisis worsens, it means less funding is available for other priorities like health and human services, job training, classroom education, and open space preservation.  The alternative — significant tax hikes on Pennsylvania families and employers – would stunt our economic recovery.
To date, Democrat legislators are playing politics with Pennsylvania's future.  It appears that the Democratic House and Senate leadership have decided that blocking needed pension reform improves their electoral chances this November.  We believe their party leadership doesn't want to give Governor Tom Corbett any legislative victories that could boost his election prospects.  In the end, it will be taxpayers who foot the bill for their political games.
These Democrats claim to be for Pennsylvania families and government programs that provide assistance to those in need.  Their failure to recognize the need for pension reform makes these claims ring hollow.
While we serve as Republican Party chairs for different counties in Southeastern Pennsylvania, we do not believe all Democrat lawmakers are inherently bad.  In the past, some have shown a willingness to put what is best for Pennsylvania above party politics.  That is why we are calling on Democratic members of the legislature in our communities to work in a bipartisan manner with their Republican colleagues to get pension reform passed.
Pennsylvanians deserve better than the partisan politics being played by Democrat lawmakers in Harrisburg.