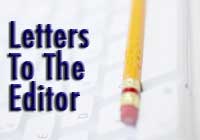 To The Editor:
TAS (Transportation Advisory Services) determined that there are substantial savings possible if we choose to outsource transportation. This is because we now pay well above market total compensation in using District employees to provide non-teaching services.
Because all our employees are subject to PSERS we are forced to pay for extremely expensive pensions that private sector businesses do not need to match. We have also been providing very costly health benefit packages to non-teaching employees that far exceed what is necessary to be paid to attract workers in the private sector.
TAS noted that we have been giving full-time benefit packages to transportation department workers that often work 10 months a year and 30 hours a week or less. That makes for a huge disparity in the cost of in-house workers versus contracting out.
The projected increases in the PSERS contribution rates* are staggering:
[table id=4 /]* Source:  UCF School Board's last proposal-  dated 9/10/10
The State of Pennsylvania now pays 50% of our PSERS bill but that money is not a legal obligation and is subject to change. Based on the recently released budget in which UCFSD lost almost $500,000 in funding, it seems likely that the state's contribution level will be the same at best, or much lower in a worst-case scenario.
Unless we rework the employment terms of the transportation and support staff of all UCFSD employees we will be facing almost a 400% increase in what we must charge our taxpayers for PSERS contributions even if the state continues to fund at 50%!
In the private sector there are 'hard ceilings' in what certain job descriptions can earn regardless of the employee's length of service or skill level. A secretary, custodial worker, grounds keeper or the like would typically be limited to a 'market rate' indicating the wage needed to attract and retain capable people for those positions. Benefit packages would also be commensurate with what other businesses competing for those same workers would pay. Defined benefit pensions are virtually extinct.
Here at UCFSD we have been paying way over market rates for almost all support staff positions when you include the gold-plated healthcare and pension packages. Many relatively low level jobs became very highly paid positions simply due to annual raises that compounded and had no 'hard ceilings' based on the job duties.
We simply can no longer afford the luxury of spending way more than is necessary to fill jobs when millions of highly qualified workers are unemployed and standing ready to do the same work for much lower pay.
Our economics teachers would certainly confirm that in a free-market system the pay most people receive is inversely proportional to their ability to be replaced.
This is not meant to be a mean spirited attack on our fine employees. It merely recognizes the fiscal reality that our district now faces. We have a finite amount of money to spend. Our primary function is to provide a quality education to our community's children. Every dollar of overspending on anything else will, by definition, have to come out of the educational process.

Dr. Paul Price,
School Board Director Region C
Unionville-Chadds Ford Board of Education