To The Editor,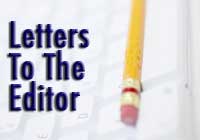 The concerns raised by residents regarding the traffic situation on Denton Hollow Road resulting from the detour of Route 52 have been misconstrued by some as whining and crying by a few people who simply don't want to see more traffic on their road.  That's not it – we are concerned township residents who see a recurring dangerous situation facing everyone using Denton Hollow.  Finally, after weeks of requests to the Supervisors, the increased risk has been quantified.  A County traffic count was conducted at the Denton Hollow Bridge in May.  Here are the results –
1. Average number of cars per day during the count period was 1385, a 1298.8% increase. (i.e., from 107 cars a day to almost 1400).
2. Average number of trucks per day was 400.
3. Average speed at bridge 19 mph.
Email from County Engineer with results sent to Unionville Times
These increases might not be problematic, except for Denton Hollow's unique character – narrow width, no shoulder, sheer drop-off, steep slope, sharp turns, limited sight distances, and single lane bridge – all in less than a half mile stretch.  We recognize Denton Hollow is not the only narrow, curvy street in the township, nor the only one with increased traffic.  However, stating "It isn't the only road with increased traffic in the township" is not a rational argument for ignoring its risks.  We hope others will speak up about problems on their roads.  This is how the township can be improved – resident participation.
We have been requesting the above traffic count results since May 14.  It is extremely concerning that the traffic count data was received by Pocopson Township at 12:23 pm on June 9, yet the Supervisors stated during the June 9 evening meeting and again during the June 23 meeting that they had not seen the information.  We believe a 13-fold increase in traffic would be worth reading.  Why was this information not released?
While the Public Works Department has been prompt in installing additional signage on the road, it is disappointing that the Supervisors have lacked a sense of urgency in addressing questions raised months ago.  We can't just hold our breath and wait for 52 to reopen – not with the 926 Bridge closure around the corner.
The ostrich complex was sadly evident at this week's meeting, when the Supervisors stated they had not requested the legal opinion concerning the viability of changing the road to One Way, as they had committed to in every meeting since April 28th, and advised they will not commission a traffic study on Denton Hollow Road because they are concerned what the results might be.  They admitted that they did not want to be bound by the findings.  So our Supervisors don't want to know if the road is a public hazard?  Such a mindset from our leadership is frustrating, dangerous, and counterproductive.
Risks relating to the increased traffic which can be mitigated – excessive speed, head on collision, etc – must be addressed.   As a resident on Denton Hollow, changing the road to "One Way" during the construction process would be quite bothersome, but worth the increased safety it would provide to all users.  But that is only one option.  We need our township leaders to find and implement solutions as all of us struggle through the roundabout construction process, and prepare for 18 months of upheaval created when the 926 Bridge is rebuilt.  Withholding information integral to the issue is not the answer.
Randy and Sarah Mims
Pocopson