By Kelly Hockenberry, Columnist, UnionvilleTimes.com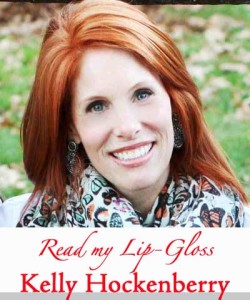 OK, so it's really a seven-letter word…just a matter of semantics.
The point is, I am tired of hearing women proclaim "comfort" above all else as their mantra for how they build a wardrobe. Do you need to be ready to lay down for a nap at a moment's notice?
I'm confused.
Take a minute and look at yourself in the mirror. If you could wear your current outfit to wash your car, color your hair, pull weeds or tend to a vomiting child, it's probably not a good idea to wear it around town. I AM a realist, though. I understand that women are not going to wait in the pre-school pick-up line in 5" stilettos or do their food shopping in Chanel. I get it. However, there are many ways to feel good in the clothes that you are wearing and still look chic and stylish.
I am NOT suggesting that you drape yourself in wool or bind yourself in too tight Spandex…these things would certainly make you feel "uncomfortable."  A beautifully fitting jean with a natural fiber top (like cotton or cashmere) and a sleek, well-made shoe is the epitome of comfort! Trust me!
My grandmother was a lady who always dressed up. She had a piece of jewelry for every outfit and a handbag to match. Her sunglasses were legendary. She never left the house without make-up or perfume.
I was fortunate enough to live with my grandparents for a summer when I was in college. I was teaching aerobics and would be ready to leave to go teach a class and my grandmother would send me back upstairs for more "rouge" on my cheeks or some lipstick.
I miss her. She would have gotten a kick out of hearing me lecturing ladies for not bothering to get dressed up anymore.
Let me stress, this is not about looking "perfect". It's about feeling like you are worth the effort. You deserve to feel good about how you look. First impressions are lasting! When you wear sloppy, stained sweatshirts with faded elastic-waist sweatpants, it screams "don't look at me…I'm invisible!"
And, it's not about being "vain." Taking care of your appearance is very important. Coloring your hair, whitening your teeth, getting Botox and implants and veneers and a mini facelift around age 40 is perfectly acceptable….wait, I think I may have gone a bit too far…I've added my birthday wish list by mistake…
Back to my point. It is not vain to want to look your best.  I think when women become mothers they feel like they have to dedicate all of their energy to their children. How often do you see a woman at the park who is pushing a baby decked out like a little Baby GAP model? Meanwhile, she has a shirt stained with jelly, pants that don't match her top and some sort of "sensible" Mom sneaker. What is wrong with this picture?
The time that it takes in the morning to pick out something frumpy is the same amount of time as choosing something fashionable. Even if picking up dry cleaning or heading to the pediatrician is the greatest thing you do all day, get dressed! Put on some lipstick and a little mascara. Put on your favorite necklace. Find a shoe that is not a slip on sneaker, please.
I guarantee that feeling COMFORTABLE with your appearance is better than that ratty old sweat suit any day of the week!