Few contested races loom in May primaries
By Mike McGann, Editor, UnionvilleTimes.com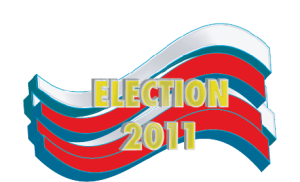 A few surprises and what could be a wild and wooly contest for a Unionville-Chadds Ford School District Board of Education seat highlight the official candidate filings for municipal and school board races, as released by Chester County Voter Services.
In the Unionville Board of Education races, five seats will be contested this year, one each Regions A & B and all three seats in Region C. There was a mild surprise in Region C (Chadds Ford & Pennsbury): incumbent board member Paul Price did not file nomination papers — and it's unclear whether he intends to step aside or mount a write-in campaign in the May primary. As of now, current board president Timotha Trigg and board vice president Frank Muprhy join newcomer Sharon Jones on the ballot.
Region B (Birmingham, Pocopson and Newlin) is also moderately uncomplicated; incumbent Eileen Bushelow is the lone candidate on the ballot.
In Region A (East Marlborough and West Marlborough) this get a bit more complicated. There are four candidates seeking to replace retiring board member Corrine Sweeney: G. Rogers Howard, Robert MacPherson, Victor DuPuis and Karen Haldstead. Halstead is a former board member and district teacher, while DuPuis ran unsuccessfully in 2009.
East Marlborough is also the lone municipality in the Unionville area with a contested Board of Supervisor race, as of now. Republican incumbents Eddie Caudill and Robert Weer filed for reelection and will be challenged by Democrat Julia McGovern Lacy.
In Newlin, incumbent supervisor Robert Pearson filed for reelection, while Pennsbury's Wendell Fenton also filed to continue his term on the Board of Supervisors. Birmingham's John Conklin will run to continue on the township board of supervisors. In Chadds Ford, Keith Klaver is running as Garry Paul chose not to seek reelection. Klaver is running unopposed.
The lone candidate who filed to replace outgoing Pocopson Township Supervsor Lauressa McNemar is Democrat Carol Haff. Sources suggest there will be a GOP write-in candidate by May, however.
In other local races, Dennis Mellinger filed to run for East Marlborough Tax Collector, while John Sarrd filed for township auditor. Mary Wood filed for Pennsbury tax collection, while Marjorie Crandell filed for auditor. James Roney filed for Newlin auditor, while Douglas Myers filed for West Marlborough auditor.