Bullet reportedly entered bedroom of occupied E. Marlborough home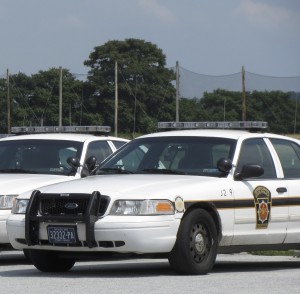 Troopers from the Avondale barracks are investigating an incident of reckless endangerment that occurred at a home in the 200 block of Upland Road in East Marlborough Township on Wednesday, May 14, at 9:45 p.m., state police said. Police said someone fired a round through a bedroom while the residence was occupied. No one was injured, police said.
A Lincoln University man was cited for driving at an unsafe speed after troopers responded to a two-vehicle crash on Friday, May 16, at 12:50 p.m. on Rt. 926, east of Cartmel Drive in Pennsbury Township, state police from the Avondale barracks said. Police said William H. Laird, 42, was traveling south in a 2007 Chevrolet Trailblazer and rear-ended a 1999 Toyota Camry that had stopped because a large tree had fallen across the road. No one was injured, but both vehicles had to be towed from the scene, police said.