Principal's departure was handled about as well as possible, thoughts on participation fees
By Mike McGann, Editor, The Times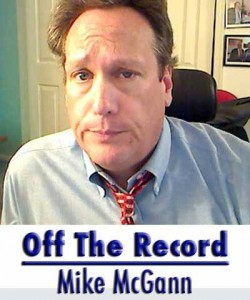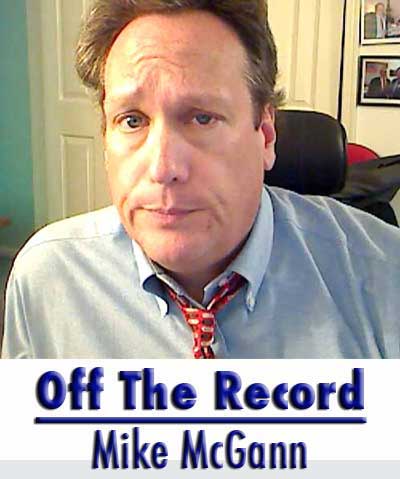 To say it was a busy week for the Unionville-Chadds Ford School District doesn't begin to start to describe it.
From the departure of a school principal, to the resignation of a school board member and lively debate about raising activity fees, there certainly was no shortage of topics to discuss.
First, let's address the situation at Chadds Ford Elementary School. The facts are these: Principal Mark Ransford was placed on administrative leave and took retirement after it is alleged he allowed students to finish portions of the PSSA tests after the designated testing period.
By all accounts, and certainly from my interactions with him, Ransford was an excellent educator and administrator. But it also appears that he broke protocol for the tests and had a lapse of judgment, based on the account offered by the administration, one that is supported by discussions I had with folks close to the situation. The lapse was reported to the district administration by a CFE staffer — as is protocol — and an investigation ensued.
The district reported the incident to the state Department of Education and placed Ransford on leave, pending the investigation. Ransford then chose to take retirement and the administration and Board of Education approved that decision.
All around, it was a lousy situation (made worse by a Philadelphia daily newspaper erroneously reporting that students had somehow "cheated" when the kids were completely innocent — an egregious error), but it looks from here like the administration handled it as well as possible, concluding by making what details it could public, quickly.
The district rapidly moved to name an interim replacement, Dr. Tom Tobin, who takes over Monday morning — and promised that the process to hire Ransford's permanent replacement would have input from the school community.
Again, it was a lousy situation — district insiders described it as "painful." But beyond the initial lapse in judgment, it seems like everyone handled things exactly as they should, working to minimize the impact on students, while being open about what happened.
The situation probably begs for a wider discussion about the pressures for students, teachers and administrators to get high scores on standardized tests — and the inherent dangers of losing perspective about how we place the weight of these evaluations. But that is a topic for another day.
Lost amongst the other school-district headlines of the week was the Board of Education's narrow 5-4 vote to raise participation fees from roughly 10% of the cost of activities in the district middle and high school to about 15%.
This is one of the rare issues on which, were I on the board, I'm not sure how I would have voted.
On the one hand, I hate that school districts have to charge for school activities because of financial needs. And I really hate placing any barriers to getting kids involved with activities. On the other hand, I know the numbers on the checks we write to URA, Unionville Rugby, Girl Scouts and so on — so that $100 check I'll have to write for middle school football next fall doesn't seem out of line with what we pay for other activities.
While I know the district — just like all of the other organizations I mentioned  — offers "scholarships" for those kids whose families can't afford to pay, I know there are families that don't want to admit their dire financial straits (and were there such fees when I went to school, I'm pretty sure I would have missed out on a number of activities — there were years that the $15 fee for Little League wasn't in the budget, but my mother would have been ashamed to ask for help) and just quietly keep their kids from participating.
And it is a slippery slope. What's next? Do we end up five years from now charging for math tutoring? It's a real worry and one our pals in the state legislature seem happy to blindly ignore as the public school funding system isn't just failing, it has failed.
Still, the district and the Board of Education have to balance the books and weigh the burden on taxpayers versus parents and students, which these days is a bit like choosing which of your kids goes hungry on a given night. I don't envy them that task — or the likely more difficult ones coming in the next few years.
One other word — especially as Gov. Tom Corbett makes an appearance in our area this week at the Southern Chester County Chamber of Commerce luncheon Thursday — it doesn't help that the state, and Corbett, are deadbeats when it comes to PlanCon, with the state owing the Unionville-Chadds Ford School District more than $300,000 it promised to refund the district from the renovation of Unionville High School. Despite the failure to pay, the state still requires the district to file paperwork as if  the "check were in the mail."
Is it fair to make a direct connection between the governor's stiffing the district and parents' being forced to pay more for activities? That's for you to decide — especially if Corbett's pledge not to raise taxes drives your voting decisions.
Finally, a couple of words on the resignation of board of education member Eileen Bushelow.
In a strange "six-degrees of Kevin Bacon" kind of way, Eileen and I had a strange number of connections, even though I had never met her until interviewing her when she was appointed to the school board in 2010.
First, we both live in Pocopson. Second, we're both North Jersey natives who attended William Paterson College (now University) in Wayne, N.J. (albeit a couple years apart). I also served as Editor-in-Chief of her hometown newspaper, The South Bergenite in the late 1980s/early 1990s.
Lastly, that interview in which I first met her, was the first story I wrote in my return to community journalism after more than a decade as a tech magazine editor and writer (and an ill-considered detour into politics), which led directly to the creation of The Unionville Times and all of the subsequent Times editions, which now generate more than a million page views a month.
And maybe as a coda — I'm working feverishly to replace myself on the Unionville news beat, as running our growing media company is taking up more and more time and hurting our coverage — I was hoping to be off the school board beat by the end of the this school year (if you, or someone you know is interested in covering local news part time, contact me) — which could end up being one last thing Eileen and I have in common.
During her time on the board, even while serving as president, I appreciated her ability to take a contrary view, politely, on some topics, which led to a more full discussion. I think she will be missed by many, both among her colleagues and the greater school community.