Will challenge Houghton for Democratic nomination, winner faces Pitts in Nov.
By Mike McGann, Editor, The Times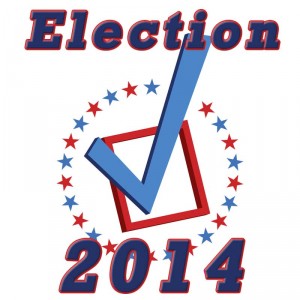 A second Chester County congressional district will see a primary fight, as a Lancaster scientist has filed petitions to battle former State Rep. Tom Houghton for the Democratic nomination in the 16th Congressional District. The winner will face nine-term incumbent Republican U.S. Rep. Joe Pitts in November.
Democrats Mike Parrish and Manan Trevedi are already engaged in a primary fight in the 6th Congressional District.
Raj Kittappa, a PhD who focuses on Stem Cell research focused on Parkinson's disease said late Tuesday that he has filed the necessary nominating petitions to seek the Democratic nomination for Congress in Pennsylvania's 16th Congressional District.
"Our region of Pennsylvania can become the new frontier for discovery and innovation in this country. I'm running for Congress because the 16th District deserves a leader who represents those same qualities and can be the non-partisan problem solver we need," he said in a statement released yesterday.
Like Houghton, Kittappa appears focused on Pitts, saying he no longer seems understand the needs or desires of his constituents.
"Congressman Pitts is out of touch with Pennsylvanians and what they expect from their elected officials – common sense solutions to pressing problems like improving schools, creating jobs, and protecting retirement security," Kittappa said in his statement. "As a scientist, I focus on solutions."
Kittappa, whose parents are Indian and came to the region in the 1960's, is a graduate of Lancaster Country Day School, where he was an academic standout.  Driven by memories of his grandmother's long battle with Parkinson's disease, Kittappa went into the biomedical sciences, doing lab work in the nearby Franklin & Marshall College while still in high-school and then graduating from the University of Pennsylvania with a degree in biology.
Later, after graduating from Princeton University with a PhD in Molecular Biology, Raj Kittappa went to work for the National Institutes of Health (NIH).  It was there that he was able to isolate the origins of the dopamine generating cells in the brain that are lost to Parkinson's. That new discovery, hitherto unknown by medical science, is being used by scientists around the world as they attempt to cure the disease.
Kittappa has aided in that effort, most recently working at University of Cambridge, developing a patent for an embryonic stem cell process for regenerating brain cells.
In 2013, Kittappa said he came back to Lancaster County with a plan to create a company around that patent, but was outraged to find the federal government shutdown had damaged vital medical research in the country. It is what motivated him to run, as he says — again, a shared motivation with Houghton, who cited the shutdown as a motivating factor to run when he announced in January.
"Even one day lost in the fight to cure diseases like the one that afflicted my grandmother is one day too many," Kittappa said in a statement. "Tea Party extremists in Congress cannot be allowed to hold hostage the physical health of our families nor the financial health of the middle-class who rely on schools, jobs, and secure retirement to better their lives."