To The Editor: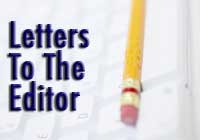 The public meeting of the UCF School Board last Tuesday started with a wonderful announcement that 12 of our students had qualified as National Merit finalists.
This joy quickly faded to disgust when a father of a sixth grade student legally attending Patton Middle School rose to address the Board about the bullying his son has experienced for sometime with no corrective action being taking by the District. While he and his wife have separated, he made the effort to come from outside the district to address this on-going problem.
It was personally sickening to listen to his speech. He left more detailed information with each Board member.
It is clear that our district's current bullying policy needs to be immediately reviewed, probably drastically improved, and clear punishments added based on the extent of the bullying. This should be the NUMBER ONE priority for the district.
Additionally, all students from K thru 12 need to be educated about bullying and its affects on their classmates and on themselves. Our workforce from part-time employees up to and including the Superintendent need to also be educated. These educational programs will vary based on the audience to which they are provided.
They should also be repeated on a schedule similar to fire drills.
Bullying must be eliminated immediately in the Unionville-Chadds Ford School District.
Bruce B. Yelton
Pocopson