Gerlach's decision not to seek reelection touches off primary fight
By Mike McGann, Editor, The Times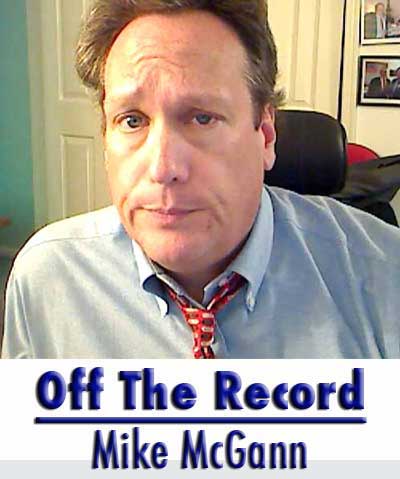 That shattering and creaking sound you heard this week wasn't from the extreme cold (unless you were near my nearly half-century old bones), but what would appear to be the shattering of a fragile unity among Chester County Republicans.
When Jim Gerlach announced Monday that he would not seek another term in Congress in the Sixth District, it took about 20 minutes for a pair of Chester County heavyweights to let it be known that they would be seeking the seat: County Commissioner Ryan Costello and GOP Chair and former County Controller Val DiGiorgio.
To say that this has the potential to change things in terms of the 2014 election cycle is a rash understatement.
Costello and DiGiorgio — who on the best of days are not exactly pals — have managed to maintain common cause as the most public voices of the mainstream, largely moderate side of the Chester County Republican party. For the most part, the moderates have been able to prevail over much of the excesses of the Tea Party factions and continue the party's dominance in the county despite growing Democratic registration.
But these sort of races quickly turn into "us versus them" and can become very personal, leading to long-term animosity. Speaking from personal experience, there were hurt feelings and rivalries within the Chester County Democratic Committee for years following the Ed Rendell-Bob Casey Jr. gubernatorial primary in 2002.
If the Costello-DiGiorgio race splits the establishment side of the party into two factions, it could have a lot of bad implications for the party as a whole.
In the short term, I'd be concerned about the impact on a couple of local state legislative races, the 158th and the 74th.
In the 158th Cuyler Walker appears to be an odds-on favorite to win the GOP nomination — Roger Howard appears to be running, but there's been no official announcement of his candidacy. But — if Howard is running — could the distraction of the Costello-DiGiorgio race cause problems for Walker? Maybe. To Walker's benefit, he shouldn't have any problems raising money, so, he uniquely maybe among local state house candidates, won't have to depend on the county party for any financial help.
Still, Howard managed to get 48 percent of the vote in Chester County in his 2012 primary against Sen. Dominic Pileggi (how much of that was a protest vote, though, is up for debate), enough to make Walker wary. A divided local party could hurt and distract — especially if Walker is seen as in one camp or the other.
The 74th is even more complicated, as some of that district is in the Sixth Congressional District  and there are already a number of structural problems for Republicans in that race.
While Harry Lewis Jr. is a well-known and well-liked candidate, he will need a total team effort to win a district that has a fairly strong Democratic lean.
Should an ongoing Costello-DiGiorgio primary suck attention, passion and dollars away from his race, some of the other issues likely to come front and center, from Lewis' ties to local GOP leader Neil Campbell — who is also president of the Coatesville Area School District Board of Education, currently under investigation by the county District Attorney — to whether or not Lewis knew about problems involving then-Superintendent of Schools Richard Como when he served as principal of Coatesville Area High School and failed to speak up, could make Lewis even more vulnerable.
That could turn a tough race into a nearly impossible one.
As for the two Sixth District candidates, I know both men and think they both have merits and were they the lone candidate, would be formidable and capable — and probably favored to keep the seat in GOP hands.
DiGiorgio has been a very strong leader for the county GOP, keeping the lid on internal strife, recruiting strong candidates and continuing the party's strong record of raising money. Interestingly, ahead of national Republicans, he seems to see a need to edge the party back toward the center and show more compassion for the disadvantaged.
Anyone who has watched local politics knows Costello is a man on the move — he's smart, sometimes brash, but can also be surprisingly frank at times. He seems capable of learning from mistakes and does a good job of working the referee — the media — for the most part. He's a skilled fundraiser, good at retail politics and has a good work ethic.
Aside from local worries, Gov. Tom Corbett can't be thrilled with this development. He is going to desperately need Chester County — a true bellweather — if he is to win reelection. In fact, one wonders whether it might not be prudent for him to offer one of the two a prominent job in his administration to short-circuit this potential battle and get everyone back on the same page.
Assuming that doesn't happen, the fall race could be interesting, as it seems likely that Democrats will have a well-funded, high profile candidate. Manan Trivedi, or Berks County, is dropping hints that he will make a third run, while Montgomery County Commissioner Leslie Richards is being touted in some corners. Mike Parrish of Malvern has already announced a run for the seat.
While the Sixth will get the headlines, don't be surprised if the 16th District race turns into something interesting. I'm told by insiders that a high-profile name Democrat is seriously looking at getting in the race against U.S. Rep. Joe Pitts. Stay tuned.