Uniformed – and  undercover – Liquor Enforcement Officers will be checking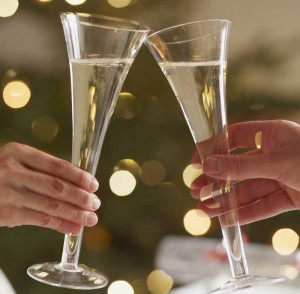 Uniformed and undercover Liquor Enforcement Officers from the Pennsylvania State Police will be out in force during the upcoming New Year's Eve holiday.
The Philadelphia District Enforcement Office of the Bureau of Liquor Control Enforcement (BLCE) will be enforcing the Liquor Code and related criminal offenses with zero tolerance, a bureau news release said. The district oversees Chester, Delaware and Philadelphia Counties.
Bar and restaurant owners who possess a liquor license through the Pennsylvania Liquor Control Board are encouraged to remind their staff to not serve visibly intoxicated persons and to ensure no alcoholic beverages are served to anyone under the age of 21. Additionally, licensees must cease the sales of alcoholic beverages as dictated by the license they possess. Enhanced fines and penalties, including license suspension, may be imposed, the release said.
Undercover officers will be making numerous visits to licensed establishments throughout the evening on Dec. 31, and early morning hours of Jan. 1. Locations with cover charges or ticketed events will not be immune to a potential visit by liquor enforcement officers, the release said. Additionally, in regards to serving alcohol to minors, open inspections may be conducted if it is believed that minors are consuming alcohol on the licensed premises.
All minors found consuming alcoholic beverages will be cited for a summary offense of underage drinking and the licensee will be cited administratively. The accused minor will face significant fine and license suspension if convicted. Staff members are encouraged to examine identifications thoroughly of those appearing youthful. Also, sales of alcoholic beverages without a license is a misdemeanor offense; officers observing this activity will take immediate action, including arrest, seizure of alcohol, and confiscation of all money associated with the activity, the release said.
Furthermore, throughout the day on Dec. 31, uniformed Liquor Enforcement Officers will be making visits to area bars and restaurants encouraging responsible alcohol sales and the responsibility the licensee has to follow ail laws listed in the Liquor Code. The BLCE Philadelphia Office wants to encourage all licensees and partygoers to be responsible and make good decisions as they ring in 2014.