Hicks, Flores DeWilde knocked off
By Mike McGann, Editor, The Times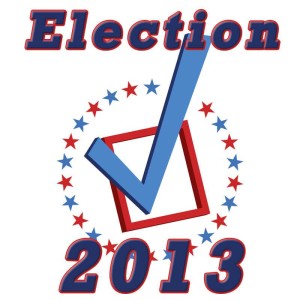 Although there were only a handful of contested election races in the greater Unionville area, two incumbents were knocked off in Tuesday's elections.
In the Unionville-Chadds Ford Board of Education race, in Region C, Leticia Flores DeWilde, a Democrat appointed to the board in July, failed in her bid for two more years on the board, losing to Republican Carolyn Daniels, 1016-866.
Elsewhere, long-time East Marlborough supervisor Richard Hicks failed in his bid for a third term, as newcomer John Sarro won election, while incumbent Richard "Buzz" Hannum Jr. held onto his seat. Sarro was the top vote getter with 871, while Hannum got 746 and Hicks 526.
In the only other contested races in the area, in Pocopson, Republican Matt Read held off Democrat Holly Manzone, 289-242, in a bid to replace the retiring Steve Conary on the Board of Supervisors. In Chadds Ford, former school board member Frank Murphy, a Republican defeated Democrat Rhona Klein.
Most of the other races were not contested.
In the other regions for UCF school board, no seats were contested. In Region A, incumbents Keith Knauss and Jeff Hellrung won reelection, while in Region B, newcomers Steven Simonson and Michael Rock won four-year terms on the board.
In Birmingham, unopposed supervisor Scott Boorse won reelection to a full term on the Board of Supervisors.
In Pennsbury, Scotty Scottoline, running unopposed, won reelection as supervisor, getting 96% of the vote.
In Newlin, incumbent supervisor Janie Baird won reelection, running unopposed, getting 95.8% of the vote.
In West Marlborough, long-time supervisor William Wylie ran unopposed and garnered 92.3% of the vote.
Republicans in general fared very well in county-wide elections, but local and school board races told a different story, as Democrats won seats on some local school boards and local government bodies in Tuesday's elections.
Based on unofficial numbers from Chester County Voter Services, turnout was fairly light, with just 22.7% of registered voters casting ballots county-wide.
In the countywide races for row offices and court of Common Pleas, the GOP won an easy sweep. Patrick Carmody and Jeffrey Sommer holding off Julia Malloy-Good for two spots on the Court of Common Pleas. In the row office races, incumbent Republican county treasurer Ann Duke easily defeated Democrat Nina Haslip, and GOP newcomers Norman MacQueen (Comptroller), Robin Marcello (Clerk of Courts), Gordon Eck (Coroner) won election over the Democratic slate of Carmen Boyd, Tisha Brown and Howard Jones.
The four county judges on the ballot for retention, Jacqueline Carroll Cody, Edward Griffith, John Hall and James P. MacElree II all won bids for retention on the Court of Common Pleas.