Editor's note: because of scheduling issues, The Times was not able to interview Unionville-Chadds Ford School District Region C candidate Carolyn Daniels. As a matter of fairness, we offered her the opportunity to express her views in a letter to the editor.
To The Editor,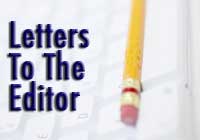 I would like to thank the many people that I have either spoken to or met over the last few months and also to all of those that I have known for the 20 years since we moved to Chadds Ford.  It has been my pleasure to get to know you and learn what is important to you.  I understand that excellent schools, maintaining strong property values and knowing where your money is being spent matters to you.
If elected as a Region C Unionville-Chadds Ford School Board Director, I will work diligently in representing you, as this is who I am and what I have been doing long before I was asked to run for this very important role in our community.  With the support from my friends and family, I accepted the nomination.   At this critical time, it is important to have a fresh and independent voice on our School Board.   I am hoping that together, we can utilize my experience along with  open, honest and direct communication to make the best decisions for all in our community.
I bring the experience of being a long-time resident, tax payer, corporate financial officer, spouse of a small business owner, and mother to four children educated in our district schools.  I am an involved parent who can represent you, not just  from independent research and analysis, but from drawing upon the experience of participating in all of the critical stages of our students' education.
During my time as a parent, my children have been under six principals and three superintendents, experienced two building renovations, one elementary school redistricting.  As a parent and tax payer, I have experienced complex budget discussions, referendums and concerned voters.   Old math, new math, compacted math,  Singapore math –  our students have been through many curriculum changes;  I am committed to perform the correct analyses before we make changes to the curriculum that will affect our children and budget.
My four children have  completed elementary school, middle school and three currently attend Unionville High School, with my oldest having just graduated in 2013.  I have been involved in a myriad of my children's school activities including band, academic clubs and teams, service organizations and athletics, just to name a few. Having the ability to see the entire picture from elementary school to college applications, I believe I am the choice to represent ALL students and their families.
The school board director position is a natural extension of my proven record of service in our schools and community.  I have worked with students, teachers, principals, administrators, superintendents and parents in many positions including six years on the P.T.O. Executive Board of three schools.  I am serving in my second year as Co-Vice President for Unionville High School and my fourth year on the Curriculum Council where we examine different components of the K through 12 curriculum alongside the Administration, teachers, parents and students.  This involvement has given me an excellent perspective of the many components that go into the decision making process before changes in our curriculum occur.  I have participated in numerous focus groups and task forces including transportation outsourcing, Honors classes, bullying, Principal and Superintendent Searches, and Technology. Additionally, I am on the Board of my community, The Ridings, and on the Alumni Council for the University of Delaware.
I do believe that serving on the School Board is a privilege and responsibility, and answering difficult questions is part of the job.  However, I also believe that asking difficult questions is also part of that responsibility.  I will be informed on critical matters and follow through with complete answers for our community.
There is no substitute for experience; experience in the corporate world, experience as a parent of four children educated in the district from  kindergarten through high school, experience as an involved community member, and the experience of being a 20-year Unionville-Chadds Ford School District resident and tax payer.
Please support me on November 5th and vote for Carolyn Daniels School Board Director and please visit my website http://www.daniels4schoolboard.com for additional information.  Thank you and hope to see you on Tuesday!
Carolyn Daniels
UCFSD Board of Education Candidate,
Chadds Ford