"Bark in the Park" to be held Saturday in Nottingham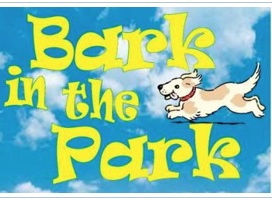 Nottingham County Park will hold "Bark in the Park", a canine- friendly festival, on Saturday from 11 a.m. to 3 p.m.  The event promotes responsible dog ownership and brings together a number of local and regional services and recreational opportunities for families with dogs.
"Bark in the Park,"  a 2013 c Responsible Dog Ownership Day Event, will include an Ask the Vet! station, dog health and well-being lectures, and Canine Good Citizenship Testing by the AKC (for a $10 fee), a county news release said.
"This event is a great way to celebrate dogs and promote the great outdoors, accompanied by a man's best friend," said Jay Gregg, superintendent of Nottingham County Park.  "It is just one of the many family activities that we have planned during Nottingham's 50th anniversary year."
Food and activity vendors, skill demonstrators, educators and display booths will be on site, along with a new feature – whippet racing – a fast-paced test of pure speed. Visitors will learn about the sport and watch as the dogs race after an artificial lure at speeds of up to 35 miles per hour.  Additional demonstrations include puppy raising, search and rescue, obedience and agility, the release said.
A selection of crafts and sale items for four-legged friends will be available to purchase, as will face painting and family portraits taken with your dog.  The event also includes a ranger-led hike through the park's back country.
Nottingham County Park, which is celebrating five decades of conservation and recreation, offers numerous trails, a beautiful back country and serpentine barrens that are dedicated as a National Natural Landmark.
Visitors are asked to keep dogs on a six-foot leash at all times, have current rabies vaccinations for their dogs, and properly dispose of all dog waste.  Mutt mitt bags will be distributed at the entrance gate, and waste and water stations will be available throughout the event area.
There is a $5 parking fee, but admission to the event is free.  Nottingham County Park is located six miles south of Oxford, off U.S. 1, just above the Maryland State line in southwestern Chester County. For more information visit http://www.chesco.org/index.aspx?NID=2468 or call 610-932-2589.