Firms involved in eco-friendly practices invited to apply for recognition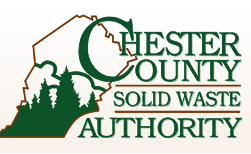 Know a business deserving of recognition for its environmentally-friendly practices? The county wants to hear from you.
Retail, manufacturing, small business, corporations and institutions are invited to participate in the "Green Business" award program.  The Chester County Chamber of Business and Industry and the Chester County Board of Commissioners, through the Chester County Solid Waste Authority, recognize businesses that implement efficient resource conservation, pollution prevention, waste reduction, recycling and/or "buying recycled" business practices.
If you would like your company's program recognized at the chamber's annual awards dinner, call 610-273-3771, ext. 228 or email nfromnick@chestercswa.org  to request a 2013 Green Business Award application form.