Unsecurely fastened to vehicle, they reportedly fall onto motorcycle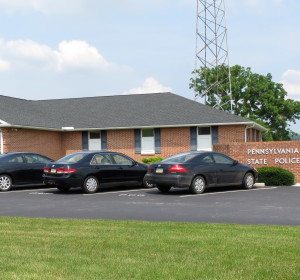 A load of lawn chairs being transported on a 2008 Ford F250 pickup landed on a 2013 Wide Glide Harley-Davidson on July 6 at 12:53 p.m. on southbound U.S.  1 in Pennsbury Township, east of Constitution Drive, said state police from the Avondale barracks. The motorcycle driver sustained moderate injury, and a passenger received minor injury, police said. The Ford's driver, Laurel S. Shallman, 59, of Kennett Square, was not injured but was cited for not properly securing the chairs.
A West Chester man was stopped for traffic violations on southbound U.S. 1, north of Bayard Road, on Sunday at 10:16 p.m., said state police from the Avondale barracks. Troopers determined that Fernando A. Flores-Alvarez, 26, had been driving under the influence of alcohol, and he was arrested, police said.
An East Marlborough residence was burglarized sometime between Monday at 11 a.m. and Tuesday at 9 a.m., state police said. About $1,100 in cash was taken from the home in the 500 block of North Mill Road, police said. Anyone with information is asked to call police at 610-268-2022.
A 2003 Chevrolet Express traveling south on Rt. 82 in East Marlborough Township was rear-ended on Monday at 2:50 p.m., north of Spottswood Drive, state police said. The Chevrolet had been stopped at the intersection with Spottswood Drive when a 2012 Hyundai Sonata driver by David K. Robinson, 25, of Nottingham, failed to stop and struck the other vehicle, police said. No one was injured, but Robinson was cited for speeding, police said.