Former county employee has worked for state for past 16 months
Updated at 9:15 with comment from new director
By Kathleen Brady Shea, Managing Editor, The Times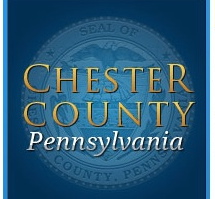 A 30-year professional in the drug and alcohol field has been named the new director of the Chester County Department of Human Services, county officials said Tuesday.
Kim Bowman, who served as executive director of the Chester County Department of Drug and Alcohol Services until February 2012, will replace Ruth E. Kranz-Carl, a longtime county administrator who headed the department for more than a decade. Kranz-Carl, who retired in early May, agreed to work part-time until her replacement was found.
"Kim Bowman is a very seasoned administrator.  She has had a lot of government experience with the county, and her recent tenure with the state only adds to her knowledge and skill set," said Kranz-Carl.  "She was respected by her peers and stakeholders while here at the county, and I know they join me in welcoming her back."
County spokeswoman Rebecca Brain said Bowman will begin her new role in early August, pending approval of her appointment at a future county commissioners' meeting..
For the past 16 months, Bowman has served as deputy secretary for the Pennsylvania Department of Drug and Alcohol Programs.   She also worked as deputy director and treatment program manager for Chester County's Department of Drug and Alcohol Services, and for many years as a program director with Gaudenzia, Inc., Brain said.
Bowman, who has been commuting to Harrisburg from West Chester, said Wednesday that she is "just thrilled to be returning to the county." She said Chester County is well-known for its excellence. "I'm really proud to be able to serve as director of Human Services," she said.
Bowman began her career as a counselor at a treatment program in Dallas, Texas, according to her state online biography.  Her experience includes developing and managing specialized addiction treatment programming including for individuals with co-occurring mental illness, pregnant/parenting women and their children, and individuals in the criminal justice system.  Additionally, Bowman served on the management team of Chester County's Health Choices Medicaid managed care program, one of the oldest in the Commonwealth.
Bowman, who earned a master's degree in human services administration from Springfield College, has also served in leadership positions with the Pennsylvania Association of County Drug and Alcohol Administrators (PACDAA) and was a member of the Pennsylvania Bureau of Drug and Alcohol Programs Clinical Standards Committee.  She has received a number of leadership awards, including from the Pennsylvania Recovery Organization Alliance, the PACDAA, and the County Commissioner's Association, the state web site said.