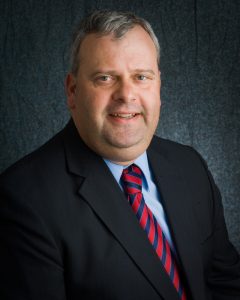 WEST CHESTER — Chester County Commissioners Marian Moskowitz, Josh Maxwell and Michelle Kichline announce the appointment of Patrick Bokovitz as Director of the Chester County Department of Human Services, effective July 31.
Bokovitz, who has served as the Director of Chester County's Department of Community Development and the Workforce Development Board for 14 years, will be responsible for the direction and supervision of the County's largest department, encompassing all human service-related sectors, and representing 48 percent of the County's annual budget. Bokovitz assumes leadership of the Human Services operations following the retirement of Kim Bowman.
Chester County Commissioners' Chair Marian Moskowitz said, "As the head of our Department of Community Development and Workforce Development Board, Pat Bokovitz has been intrinsic in the County's planning and management of affordable housing, community services, economic development, our efforts to end homelessness, and the revitalization of our urban centers.  He has worked side by side with our Human Services leadership and staff, and established relationships with many human services partners."
Pat Bokovitz, 52, joined Chester County Government in 1994, as Environmental Review Planner for the County's former Office of Housing and Community Development. In 1997, he was appointed Construction Manager of the re-named Department of Community Development, and in 2003, was appointed Deputy Director of the department.  In 2007, he assumed the Directorship of the Department of Community Development and Workforce Development Board.
"Pat's understanding of the roles and functions of our human services departments, and the connections he has with many county agencies that support both Community Development and Human Services programs, make him the right person to take the Human Services lead," said County Commissioner Josh Maxwell.  "His experience will ensure a seamless transition."
Commissioner Michelle Kichline noted, "As we announce the appointment of Pat as the new Human Services Director, we also thank Kim Bowman for her years of leadership as Director of Human Services.  Her compassion and creativity has helped Chester County lead the way in piloting many human services programs and initiatives that have been replicated across the Commonwealth and even the nation."
Bokovitz earned a Bachelor of Arts Degree in Geography from Ohio Wesleyan University, and he holds a Master of Science Degree in Administration – Urban and Regional Planning from West Chester University.  He currently serves as Chair of the Board of the Housing Authority of Chester County, and is a Board Member of the Chester County Economic Development Council.