Westtown-East Goshen officer's license-plate reader sounded alarm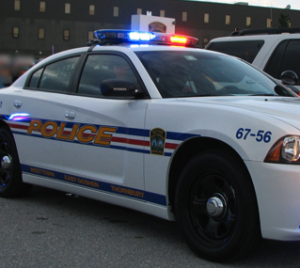 The alleged car theft occurred in New Jersey, but it was an officer from the Westtown-East Goshen Regional Police Department who arrested the suspect on Friday, thanks to a license-plate reader.
Police said an officer on patrol at 7:45 p.m. in the parking lot at the Dilworthtown Crossing Shopping Center, which straddles Thornbury and Birmingham Townships on Rt. 202, when a license-plate reader sounded an alert for a stolen vehicle: a 1996 Honda Accord that was taken from Bridgeton, N.J. in April.
Bridgeton Police confirmed that the vehicle was still listed as stolen, identifying the suspect as Tyler Capps, 23, of Bridgeton, police said.  The Honda was unattended in the lot, and police noticed mail in the car addressed to Tyler Capps as well as marijuana and prescription medication for Capps that post-dated the theft, police said.
Westtown-East Goshen officers obtained a driver's license photo of Capps from PennDOT and then patrolled the entire shopping center, police said.   Capps was located standing outside a pizza store and taken into custody without incident, police said.
License-plate readers are permanently mounted on some patrol cars,  scanning thousands of license plates every 24 hours. When a plate that has been recorded as stolen is detected, the device sounds an alert, enabling police to get a jump on some car thieves.
Capps was charged with receiving stolen property and unauthorized use of a motor vehicle, police said.  He was arraigned and sent to Chester County Prison after failing to post $10,000 cash bail, police said.