State police said he was last seen on May 2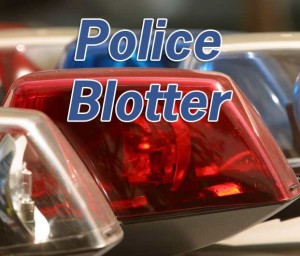 A 67-year-old East Marlborough Township resident has been reported missing and endangered, state police from the Avondale barracks said Friday.
Police said James J. Fiore, described as 5-foot-11 and 170 lbs. with gray hair and brown eyes, was last seen at his residence on Schoolhouse Road on May 2 at 6 p.m., police said. He does not own a cell phone but may be operating his white 2004 Hyundai Elantra, which bears Pa. registration FLR3658, police said.
Police said possible destinations for Fiore include Delaware Park in Newark, De., and Harrah's Casino in Chester. Anyone coming in contact with Fiore is asked to contact Tpr. Andrew Revels at 610-268-2022.
State police are also seeking information on an incident of criminal mischief that occurred sometime between May 3 at 2 p.m. and May 6 at 2:18 p.m. Police said someone damaged four decorative wine barrels in the 600 block of Baltimore Pike in Pennsbury Township by putting firecrackers in them.  Anyone with information is asked to call the Avondale barracks at 610-268-2022.
A 64-year-old Chadds Ford man was arrested for drunken-driving on Tuesday at 5:54 p.m., police said. Timothy M. Flood was stopped in the 800 block of  Baltimore Pike and found to be under the influence, police said.
An 84-year-old West Chester woman was cited for speeding after she caused a chain-reaction crash on Rt. 926 in Pennsbury Township, east of Brintons Bridge Road, on May 3 at 2:55 p.m., police said. Lucille H. Cusano was unable to stop her 2007 Buick in time to avoid hitting a 2006 Honda Odyssey, which then struck the 2010 Chevrolet Equinox in front of it, police said. The Equinox had been stopped, waiting for a break in traffic to make a left turn into a driveway, police said, adding that no one was injured.
A 22-year-old Avondale man was cited for failing to stay in his lane of travel, which caused a crash on Rt. 52, just north of Hillspring Road in Pennsbury Township on Tuesday at 10:49 p.m., police said. Edward S. Dillon was traveling north when he approached a curve and continued straight, crashing his 2002 Honda Accord head-on into a southbound 2008 Nissan Pathfinder, police said.  Dillon, who was wearing a seatbelt, sustained minor injury, but the Nissan driver, a 50-year-old Kennett Square resident who was not belted, sustained major injury, police said.