34 juniors will receive some level of recognition in fall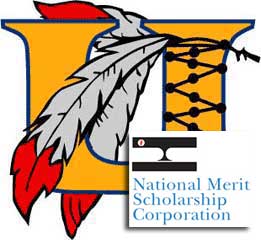 A "record-breaking" number of Unionville High students will be recognized by the 2014 National Merit Scholarship program next fall, Principal Paula Massanari announced Friday.
Massanari said the list includes a school record of 34 students, one of whom has since moved, who will be named "commended," "semi-finalist" or "finalist." She said the students were informed of this honor in a meeting in the main office this week.
The mission of the National Merit Scholarship Corporation (NMSC) is to recognize and honor academically talented students throughout the country by conducting nationwide academic scholarship programs, its web site said.
The Unionville students whose PSAT scores qualified them for recognition are Minori Akiba, Steven Annan, Charlotte Berg, Ari Bleemer, John Cronin, Kate Dietrich-Manion, Madison Farrell, Emily Fisher, Connor Fitzgibbon, Victoria Francis, Steven Gosselin, Amy Gottsegen, Matt Greer, Allison Hsu, Benjamin Jenny, Edward Jing, Erin Kutz, Aaron Lacombe, McKayla Mawn, Angela Pan, Barrett Powell, Edward Pyun, Ria Rathi, Jodi Robertson, Douglas Russo, Jason Shao, Alex Shin, Courtney Smith, Catherine Stookey, Alyssa Trigg, Brendon Wilkins, John Wu, Grant Yi (transferred), and Ziya Zhang.
With 341 students in 11th grade this year, Massanari said the school was also thrilled to learn that 10 percent of the junior class scored in the top two-percent  of 11th-grade students in the country who took the PSAT in October 2012.