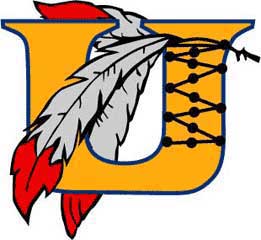 MALVERN — To paraphrase the old ESPN cliche: "you can't stop the Unionville baseball team, but only hope to contain it."
Great Valley thought it had the Ches Mont American Division-leading Indians (9-2, 9-1, 6-0) stopped cold for four innings, only to see a late offensive outburst leading to a 6-1 Unionville win, Friday.
The potent Indians' offense exploded for two runs in the fifth, sixth and seventh innings to seal the Ches-Mont league victory over Great Valley.
The floodgates opened in the fifth when Drew Jarmuz and Chris Koehler both singled and scored after an error. Kyle Fries hit a towering two-run home run in the sixth and pinch runners Kevin Looby and Joe Garver scored key runs in the seventh.
Andrew Taylor earned the win on the mound, pitching a seven-inning complete game, giving up only six hits, walking one and striking out two. The Indian defense, led by Nick Ward was outstanding behind Taylor.
The win moves Unionville to 9-2 overall, 9-1 in Ches Mont play and 6-0 in the Ches Mont American Division. Unionville currently has the top record in Ches Mont play.
The Indians' next game is on Monday at Downingtown East.