The numbers are close; a fair deal is there to be made. Will sense prevail?
By Mike McGann, Editor, The Times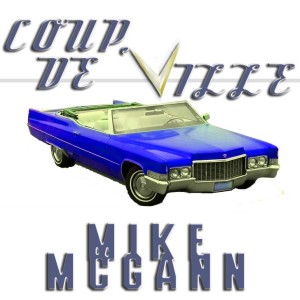 Sometimes, no news is good news.
Until last Monday night's Board of Education meeting, there had been virtually not a peep about the ongoing negotiations between the Unionville-Chadds Ford Board of Education and its teachers union, a departure from the previous negotiation cycle, which led to a long and contentious period in district history.
Quietly, those involved have been signaling to me that the talks are going pretty well and there was reason to be optimistic. Because nothing was on the record or concrete, it didn't seem worthy to report it here, especially with the danger of upsetting what seems to be a fairly productive process so far.
The bottom line is this: the two sides are pretty close on numbers — just $1.4 million apart over two years, a smaller gap than we've seen in previous talks, or less than 1% of the entire budget. And I think part of the reason is that the talks are being run by the people involved, not hired guns from the outside.
Looking at the numbers, the proposed budget which has some wiggle room, the likely Act 1 cap, the current rate of inflation, and the current trend in transfer taxes, even a lunkhead like myself could craft a solid compromise from the numbers presented Monday night. Sure, neither side would be dancing with joy, but a deal is clearly to be had that both sides can live with.
And there's no excuse for it not to get done. The last negotiation cycle hurt students, pitted parents and teachers against other residents and caused an increased rift in the community.
Everyone involved needs to find a way to get this done by June 30 — and it shouldn't be a one-sided deal, either.
* * *
When we talk about school taxes, I hear a lot from folks, many of whom are retired and say they can't afford to pay increasing school taxes.
And while I understand that, I think some folks lack any sense of obligation — or the understanding of community obligation. Or, maybe to be a little more blunt, enlightened self interest.
Let's go with a for-instance: say, you're a semi-retired taxpayer, say, in your mid-70s, living, in, oh, I dunno, East Marlborough. You have a couple of kids — roughly about my age, who graduated from Unionville High School in the age of Ronald Reagan.
Let's say you pay about $6,000 a year in school taxes. Some pay more, some less (I know I pay less than that a year in school taxes. Keeping things in constant current dollars, let's say it costs about $15,000 a year to educate your kids (and yes, the actual number is probably higher if we use current 2013 dollars). Guess how long you'd have to have paid taxes before your kids' education was paid off?
65.
Yup. If you bought your house in 1968, raised a couple of kids (who now are probably raising their own) you get even in about 2033.
Hey, when school taxes were going up by rates well above that of inflation, I totally understood the issue of those on fixed incomes feeling the squeeze.
But, now, with tax increases limited by state law to the rate of inflation (and thanks to some maneuvering by Harrisburg, often less than the rate of inflation), that argument is kind of going out the window.
I can't think that people would willingly renege on paying their fair share — as so many have for the last couple generations, so I'm little at a loss to understand any continued hue and cry over "high" taxes.
And here's another fact: because of this pricey school district, even in these shaky economic times, your house is in demand. Multiple real estate people I know have told me point blank that houses in the Unionville-Chadds Ford School District remain in high demand. In fact, not long ago, I was cold-called by a real estate agent, wondering whether my house might be for sale. I laughed politely, and suggested he check back in about 15 years.
Okay, okay, you might say: what if you live in one of the age-restricted communities, didn't educate your kids here and now are struggling with the tax burden?
I sympathize — but I don't entirely understand why developers chose to build retirement communities in elite school districts. And I don't entirely understand why folks might not have done due diligence before buying. But then again, folks bought stock in tech companies (I'm looking at you Research In Motion) that were pretty clearly headed over the waterfall, too.
Belts in the school district have been tightened. The big tax hikes of years ago are a thing of the past. Fiscal responsibility has been the watchword. The fat — which I agree was more evident than anyone would like — has been cut.
We're getting to the point where further cuts will mean reduction in staff, cutting of programs and generally an erosion of the quality of education in the district. As a current district parent, color me less than enthused at the prospect. As a business owner, ditto. And as a property owner, the idea that my property value — my largest single investment — is going to be threatened by "penny-wise, pound-foolish" thinking really annoys me.
I'd hate to think that we'd allow the short-sighted or selfish among us to quite literally steal from us, both in terms property value and quality education.
Fortunately, as we've seen when things get out of balance — when those empowered to watch the bottom line and the quality of the schools lose perspective — our local voters seem very good at restoring the balance, as seen in both 2009 and 2011.
* * *
While I agree that the roundabout on Route 82 has largely made the intersection safer, a couple of near misses this past week makes me wonder.
If you're coming to Route 82 from Doe Run, you take your life in your hands on weekdays at rush hour. Making a couple of kid-related runs to Patton last week, twice in a row, I nearly got to know a couple of drivers way too well.
The first time, a large truck stormed through, headed south on Route 82. Didn't slow, let alone stop at the yield, appeared to be going about 40 MPH. Saved by my extreme brakes. The next day, a guy in a Saturn pulled the same stunt and then seemed annoyed that I took issue with his driving skills.
Aside from posting a "Yield. No, really, we mean you!" sign, maybe we need to park a State Police or local police car during evening rush near the roundabout.
* * *
Monday morning we'll have the full details of the 2011 Pennsylvania Youth Survey and and the numbers from the Unionville-Chadds Ford School District.
The numbers were released Thursday night and — the numbers from the complete report are pretty detailed and complicated, so I wanted to be able to go through them carefully and hopefully, put them in some thoughtful context. And I was a little worried that such an important story might get lost on a Friday afternoon (back in my media consultant days, I always counseled my clients to put their bad news out on Friday afternoons, because it tends to get overlooked).
The short form is this: the numbers are concerning. And while the UCFSD numbers mostly are not worse than those in surrounding school districts, there is a lot of data here that will and should make parents worried about their kids.
I will say that the roundtable discussion following the numbers reveal was thought-provoking and devastating as a parent. It may be the recent community event I most wish I could have just been there as a district parent and not a journalist.
* * *
Don't forget tonight is the annual United Way/UCF Pasta Dinner at Unionville High School. The event starts at 5 p.m. and includes dinner and fun for the entire family, plus it raises funds for the United Way, which immediately go right back into the community.
I'll be there, on the early side, so feel free to stop by and say hello.
* * *
Finally today, a couple of sports shout outs: the boys tennis tennis team at Unionville High School has been on a tear. Currently 4-0 in the Ches-Mont American Division, the Indians have been one of the top teams in Chester County this season. Johnny Wu won the Ches Mont American singles title, Tuesday, defeating Great Valley's Lucas Heyde, in straight sets, 6-0, 6-1.
Meanwhile, although technically not a high school team, the Unionville Rugby team is now ranked eighth in the U.S. among single-school teams and faces a crucial match Sunday at St. Joseph's — another local powerhouse.
The Unionville High School baseball team is an impressive 9-2, including 9-1 in Ches Mont play — the best record in league play. The Indians lead the American Division standings with a 6-1 record. Second-year coach Mike Magee appears to have Unionville on course for a league title and a berth in the post-season.