Stolen items said to include push mower, gas tank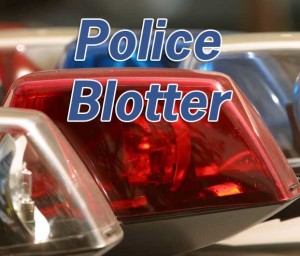 State police from the Avondale barracks are investigating a burglary reported in the 1300 block of Hickory Hill Road in Pennsbury Township.
Police said various items were stolen from a barn sometime between March 8 at 10 p.m. and Monday at 1 p.m.  Anyone with information is asked to call the barracks at 610-268-2022.
State police are also investigating the theft of a push mower and an eight-gallon gas tank from Taylor's Service Center on Fairville Road in Pennsbury Township sometime between April 4 at 6 p.m. and April 5 at 3 p.m. A little over a month ago, two antique gas pumps were stolen from the business, police said.
A 17-year-old male from Newark, De., was arrested on Saturday at 9:36 p.m. at Cossart Road at Stockford Road in Pennsbury Township, state police said. Police said the teen, who was not identified because of his age, was determined to be driving under the influence after a traffic stop.
A West Chester woman was cited by state police after a one-vehicle accident on Sunday at 10:44 p.m. in Pennsbury Township, police said. Rosemary N. Potts, 56, was traveling north on Baltimore Pike in the left lane when her 2010 Jaguar XF struck a guard rail while negotiating a curve and then traveled about 600 feet, coming to rest partially in the right lane and partially on the shoulder; state police said Potts left the accident scene.
State police said a two-vehicle crash occurred Wednesday at 7:16 a.m. on westbound Rt. 926, east of Rt. 82 in East Marlborough Township. Police said a 2004 Saab had come to a stop, and a 2007 Honda driven by David R. Jones, 56, of Lincoln University failed to stop behind it, attempted to swerve to avoid impact, and sideswiped the Saab before overturning on an embankment. No injuries were reported, and Jones was cited, police said.