New 30 MPH limit sought, contract for area master plan approved

By Mike McGann, Editor, The Times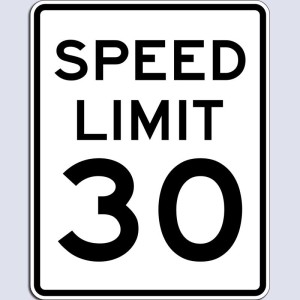 EAST MARLBOROUGH — Buoyed by a new interpretation of state Department of Transportation (PennDOT) rules for setting speed limits, the township will again seek to reduce the speed limit in Unionville Village to 30 MPH on Route 82.
Based on discussions with Traffic Planning & Design (TPD), the Pottstown-based firm that works on much of the region's traffic and highway design, there is increased optimism that PennDOT will finally look favorably on dropping the speed limit from 35 MPH to 30 MPH based on criteria not previously considered: limited sight distances along the roadway, pedestrian conflicts and some degree of backout parking along the roadway, according to Township Supervisor Richard Hannum, a village resident who has been working with the township's safety committee.
Monday night, supervisors approved a move to apply to PennDOT to reduce speed again.
Previously, township officials said they believed that PennDOT would only accept a traffic study showing that drivers were already driving slower as grounds for a speed limit reduction, but the study, conducted last year showed an average driving speed of 38 MPH.
But further consultation with TPD staff — and an on-site walk through last month — led to an opinion that other grounds might be used as the basis of speed reductions.
The township seeks to reduce speed from the roundabout westbound to Route 842 West, beyond the Unionville Recreation Association fields.
But the speed reduction is to be just the first piece of what is expected to be a long-term plan to make the entire corridor safer for drivers and pedestrians. The board of supervisors also approved a $5,600 contract with Glackin Thomas Panzak to develop a master plan for the area. The firm is already designing Unionville Park — phase I is already in process, and supervisors approved a grant application to seek design funds for phase II, and the park is in the heart of the village.
"We want to have a sense of what we can do immediately, and what is going to take more time," Hannum said.
In addition to seeking a lower speed limit, the township is looking at a number of other options including crosswalks — both at the 842/162 intersections as well as near the URA complex. In addition, advisory, yellow speed signs suggesting but not requiring an even lower speed — 25 MPH — may be posted along the road.
Previously, PennDOT has resisted attempts to slow traffic on the roadway — formerly a state-owned highway, returned to the township some years ago. The roadway remains the one of the main state routes from US-1 to US-30 in Coatesville and features steady truck traffic.
In other township news, a 25-year-old dump truck — old enough for "antique" plates, joked supervisor Eddie Caudill — will finally be retired and replaced.
Initially, Supervisor Robert Weer, citing worries about looming legal bills over litigation the township is involved in — thought to be the Inn at Whitewing Farms zoning fight — said that the purchase should be put off.
"We have to establish priorities," Weer said.
But Caudill, a former township roadmaster, noted that Weer had previously suggested waiting to replace this truck — and that the funds used from a state transportation fund could not be used for anything involving litigation, but would save money on maintenance. The old truck can be resold on MunicipBid, potentially recouping a small part of the purchase price.
After discussion, Weer decided to drop his opposition.
A new backhoe will also be purchased, to replace a broken down unit.