Banning row office elections, and, gulp, a sensible discussion about guns
By Mike McGann, Editor, The Times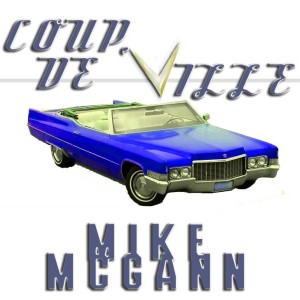 Lots of little things this week — from the dreaded "sequester" hitting home in Unionville, to the fate of some county row offices, a start toward impeachment for a state Supreme Court Justice and, sigh, guns.
While so far the "Sequester" has been more non-news than news, the — you know, I just don't even know what to call it, as it seems the sort of policy that would be initiated by a pouty five year old rather than grown up elected Democrats and Republicans — pox has hit home:
The U.S. Air Force Band was forced to cancel an anticipated concert at Unionville High School in April.

No, it's not life and death by any means. And maybe when or if people get laid off or forced to take days off from government jobs and it all ripples through the economy, we'll see it as little but a bump in the road.
But this just doesn't seem like the way grown ups are supposed to govern.
Thankfully, local music lovers can look forward to a concert of the Chester County Pops and the Westminster Presbyterian  Church Chancel Choir, May 4.
Although there likely won't be any shortage of events this spring in Unionville, one hates to be down one, especially one that a lot of folks seemed to be looking forward to.
Speaking of which: the state Supreme Court could also be down a member — Justice Joan Orie Melvin.
Set aside the fact that if Melvin had a shred of decency, she'd have resigned upon being convicted of various criminal counts in February. But she didn't, so now the state legislature has to start the process of impeaching her. All the more interesting, as her sister was a powerful state Senator, who herself was convicted of 14 counts of fun crimes ranging from forgery and theft of services.
She should quit — but as we've seen with the various local district justices who've run afoul of the law — there's no downside to sticking it out, and as we've seen, elected judges can do lots of fun illegal stuff and still not lose their jobs.
Under any system, we see judges who think they're above the law, but it just seems to be magnified when we elect our judges, adding a mix of money and power politics to an already tempting tableau were a judge have an inclination to drift from the straight and narrow.
We shouldn't be electing judges at all. Having them be appointments would take a whole level of electoral corruption out of the system.
And speaking of people serving in positions that shouldn't be elective: the state Supreme Court (minus Orie Melvin who remains on administrative leave — time out for misbehaving elected officials) ruled that a law passed in 2011 allowing counties to abolish the positions of jury commissioner was unconstitutional.
No, not because those positions should or have to be elected, but because the law focused on too many subjects to comply with Pennsylvania's quaint "each law must pertain to one subject" provision in the state Constitution.
I am routinely amazed at how often this simple provision trips up our state legislators, they of copious and expensive staffs.
Still, that we as counties elect various sundry row offices is little more than a remnant of the 19th Century. Jury Commissioner, Register of Wills and so on should no more be elected than local militia officers. Hired professional managers (which we already have) would be cheaper, more effective and would take an entire level politics out of county government.
We should look at trimming the list of elected officials in Chester County to Commissioner, Sheriff and Controller.
Having covered government in three states, all with wildly differing systems of governance, I'd be okay with electing a County Executive and/or more commissioners, but electing these row office positions needs to come to an end. A county legislature — as I saw in my days working in Orange County, N.Y. — would be entertaining and fill up news pages (imagine 30 or so county legislators!), but would likely be an operational mess.
I guess it might be ironic as someone who ran for an elected row office to call for their abolition, but facts are facts. It's time for them to go.
* * *
I've been conspicuously quiet about the gun debate, I guess.
While I was horrified by the events in Newtown, Conn., the shock is a little tempered by the ongoing and equally tragic, and yet underreported gun violence that happens regularly, right here in Chester County.
As typically happens, all the noise in the discussion comes from those with extreme positions — on one side, a claim that any attempt to regulate guns will lead to confiscation, on the other side a demand to ban certain fuzzy types of weapons and magazines because they are too dangerous.
And to be sure, guns are dangerous — especially in the hands of those untrained and those who lack the mental stability to use them safely.
I see the argument from both sides: I have a friend who manufactures AR-15s — quite literally mechanical works of art — and I edit and write about the tide of gun violence in Coatesville, last week, writing about charges filed in an incident when a man walked into another man's home and shot him dead.
And some guns are more deadly than others, to be sure. The events in Newtown and Aurora, Colo. have to, at minimum, force us to pause and ask questions. But, let's be honest, the AR-15 gets the headlines, but it is not the most dangerous weapon in the U.S.
That would be the Glock 9mm (or various knockoffs). It is widely available, often the weapon of choice of police, and costs about $600 new. Now, don't have a coronary: I'd never call for a ban on 9mm handguns. That's patently silly (not that so much else in the gun discussion isn't).
Frankly, it's not the weapons, as much as who has them. A Fiat 500 in the wrong hands on the highway is a death trap, whereas a 1000-HP supercar in the hands of skilled driver can be a thing of beauty.
If you pop down to your local Bass Pro Shops, WalMart or even TargetMaster, you, me — anyone — has to go through a background check. A guy buying one off the back of a pickup truck or at a gun show, not so much.
Guess which weapon is more likely to end up involved in a shooting in a place like Coatesville? I'd like to think some of those will be turned in today during the city's Gun Giveback — but my guess is that most will actually be legally and safely owned weapons bought at WalMart and the like.
And why don't we have one set of rules for everyone buying a gun, all of the time?
And why is it easier to buy a gun — sometimes — than to vote?
Can't we have a common sense discussion about this?
Your opinion, as always, is welcome.