State police: Materials have been stolen from variety of venues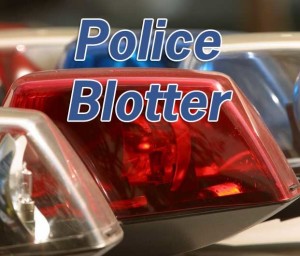 Heavy-metal thefts continue to plague the area, state police report.
State police from the Embreeville barracks said sometime between Friday at 2:30 p.m. and Wednesday at 6:30 a.m., someone took materials that were part of a bridge rehabilitation project at Brandywine Creek Road in Newlin Township.
Police said the theft included five pieces of steel scaffolding valued at $375, 110 pieces of steel tube locks valued at $5,500, and 80 pieces of steel base plates valued at $1,600.
Sometime between March 4 at 6 p.m. and 11 a.m. on March 5, state police from the Avondale barracks said two, blue-and-chrome, antique gas pumps that belonged to Taylor's Service were stolen from the unit block of Fairville Road in Pennsbury Township.
Between 8 a.m. on Feb. 24 and 11:27 a.m. March 3, police from the Avondale barracks said a diamond-plated aluminum gas tank valued at $700 was taken from the 700 block of Wollaston Road in East Marlborough Township.
Anyone with information regarding any of the thefts is urged to call police at the Embreeville barracks at 484-340-3241 or the Avondale barracks at 610-268-2022.
State police from the Avondale barracks said Laurencio Vargas Nieva, 35, of West Chester, was driving at an unsafe speed on Sunday at 11:20 a.m. on Rt. 52, west of Red Bridge Lane, in Pocopson Township.  Vargas Nieva, who was driving a 1998 Dodge Caravan, failed to negotiate a curve and struck a 2013 Toyota Sienna parked on the northbound shoulder of Rt. 52; one of Vargas Nieva's three passengers sustained minor injuries; the driver and two children in the Toyota were not hurt, police said.
On March 6, police said a 16-year-old male from Kennett Square was traveling south on Northbrook Road in East Marlborough Township in a 2006 Jeep at 2:47 p.m. Police said the teen pulled out onto Rt. 926, striking a westbound 1995 GMC Yukon. Police said the teen suffered minor injuries and was cited for failing to yield.
Another March 6 accident in East Marlborough Township occurred at 4:47 p.m. Police said Humberto Bedolla, 37, of West Grove, was traveling north on Walnut Road in a 2004 Ford pulling a trailer. Bedolla slid on the wet roadway at the intersection with Longwood Road, causing the trailer to hit a 2002 Oldsmobile Alero that had been traveling south on Walnut Road, police said.  No injuries occurred, but Bedolla was cited, police said.