Neither the FBI nor U.S. Attorney's Office would confirm ties
By Kathleen Brady Shea, Managing Editor, The Times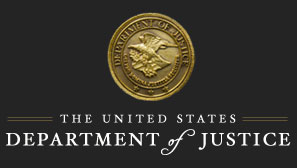 A 42-year-old Coatesville man facing federal charges related to an alleged Ponzi scheme had ties to a cache of explosives found Thursday at a Malvern storage facility, law enforcement sources said Friday.
However, neither the FBI nor the U.S. Attorney's Office would confirm any link to Istvan Merchenthaler – also known as Steven Merchenthaler, Atilla Mergenthaler, Adien A. Donis, Adien Adonis, Joey Gallow, and T.S., among other aliases.
FBI spokeswoman Carrie Adamowski said a "significant" amount of explosives were found at the Public Storage facility in the unit block of Lancaster Avenue in East Whiteland Township. Merchenthaler has not been charged in connection with the explosives.
Adamowksi said federal agents and bombs squads from multiple agencies "rendered the devices safe," which included detonating some at a nearby park. Adamowski said "no threat to public safety" occurred.
Merchenthaler, who has resided at various times in Downingtown, Glenmoore, and West Chester, was first charged nearly a year ago with theft and fraud offenses related to a Ponzi scam, court records said. He agreed to pretrial release conditions and then violated them, disappearing in a stolen vehicle in October until he was apprehended last month in Maryland, federal officials said.
On Thursday, federal officials filed a superseding indictment with additional counts. He now faces charges that include a total of four counts of wire fraud, two counts of aggravated identity theft, four counts of money laundering, two counts of filing false tax returns, and two counts of interstate transportation of stolen property – related to two vehicles he stole while on the lam, court records said.
According to the superseding indictment, from May 2006 to about February 2013, Merchenthaler claimed to be the founder of PhoneCard USA, a company he touted as a "premier distribution source" for prepaid phone cards and cell phones.  Prosecutors called the operation a Ponzi scheme, accusing Merchenthaler of stealing over $2 million from over 200 investors and using the funds for his own benefit and to perpetuate his scheme, the indictment said.
Merchenthaler allegedly approached investors and persuaded them to make investments in PhoneCard USA.  In his marketing materials, Merchenthaler claimed that these investments would finance the "exponential growth" of PhoneCard USA and would provide investors with "generous returns," the indictment said, adding that he falsely boasted that PhoneCard USA had "lucrative contracts" with major retail chains and that he maintained friendships with influential retail executives.
Court records for the Pennsylvania Supreme Court show that Merchenthaler played a role in the 2009 disbarment of Daniel L. McCaughan, a West Chester attorney he accused of defrauding him. McCaughan, who later received a two- to four-year prison sentence for misusing another client's money, was hired in April 2004 by Merchentahler's family, who included Boglarka Foghi, a former assistant public defender in Chester County.
The family sought McCaughan's representation because Merchenthaler had been arrested in San Paolo, Brazil, on drug-trafficking charges, records said. McCaughan bragged that he had "dealings with an influential Columbian law firm specializing in international drug-trafficking cases," and Merchenthaler's family paid him $150,000, which was supposed to be transmitted to the Colombian firm through a Canadian intermediary, records said.
Although McCaughan insisted he sent the money, he acknowledged he did not "adequately safeguard" it, court records said, adding that Merchenthaler was released in February 2005 after hiring a different law firm.