In 2004, he accused now-disbarred lawyer of fraud; now he's charged 
By Kathleen Brady Shea, Managing Editor, The Times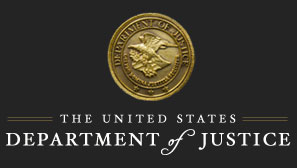 A 42-year-old Coatesville man with myriad identities and multiple addresses may have had an advantage in running the Ponzi scam alleged Thursday by federal authorities: Court records show he was once on the receiving end of a con.
Istvan Merchenthaler – also known as Steven Merchenthaler, Atilla Mergenthaler, Adien A. Donis, Adien Adonis, Joey Gallow, and T.S., among other aliases – was charged in a superseding indictment with seven additional counts stemming from an alleged investment fraud scheme.
Merchenthaler, who has resided at various times in Downingtown, Glenmoore, and West Chester, was first charged nearly a year ago, court records show. He agreed to pretrial release conditions and then violated them, disappearing in a stolen vehicle in October until he was apprehended last month in Maryland, federal officials said.
He now faces charges that include a total of four counts of wire fraud, two counts of aggravated identity theft, four counts of money laundering, two counts of filing false tax returns, and two counts of interstate transportation of stolen property, said U.S. Attorney Zane David Memeger in a news release.
According to the superseding indictment, from May 2006 to about February 2013, Merchenthaler claimed to be the founder of PhoneCard USA, a company purported to be a "premier distribution source" for prepaid phone cards and cell phones.  In reality, Merchenthaler operated a Ponzi scheme, stealing over $2 million from over 200 investors and using much of these funds for his own benefit and to perpetuate his scheme, the indictment said.
Merchenthaler allegedly approached investors and persuaded them to make investments in PhoneCard USA.  In his marketing materials, Merchenthaler claimed that these investments would finance the "exponential growth" of PhoneCard USA and would provide investors with "generous returns," the indictment said, adding that he falsely boasted that PhoneCard USA had "lucrative contracts" with major retail chain stores "covering territories that span the East coast."
In these materials – and in his communications to investors – Merchenthaler claimed bogus alliances with retailers such as Walmart, 7-Eleven, and BJ's Wholesale Club, the indictment said. In addition, Merchenthaler said he maintained friendships that didn't exist with executives at Walmart and 7-Eleven, the indictment said.  It said Merchenthaler repaid portions of loans to investors "to lull them into a false sense of security," and when he was unable to pay commissions, he made up excuses, such as being victimized by embezzling employees.
Instead, Merchenthaler bought cars, such as a $69,000 Mercedes Benz; jewelry; and firearms with the illegal proceeds, the indictment said. Moreover, he reported "no taxable income" for both 2008 and 2009, when he received about $380,000 and $993,000 respectively, the indictment said.
According to the superseding indictment, Merchenthaler stole a 2013 Dodge Charger and a 2012 Jeep Grand Cherokee from two dealerships while he was on the lam.
Court records for the Pennsylvania Supreme Court show that Merchenthaler figured prominently in the 2009 disbarment of Daniel L. McCaughan, a West Chester  attorney who received a two- to four-year prison sentence after a jury convicted him in 2009 of misusing another client's money.
The family of Merchenthaler, who was arrested in San Paolo, Brazil, on drug-trafficking charges in April 2004, hired McCaughan, who bragged that he had "dealings with an influential Columbian law firm specializing in international drug-trafficking cases," records said.
Merchenthaler's family paid McCaughan $150,000, which was supposed to be transmitted to the Colombian firm through an intermediary in Canada. Although McCaughan insisted he sent the money, he acknowledged that he did not obtain the proper documentation "to adequately safeguard" it, court records said, adding that Merchenthaler was released in February 2005 with representation from a different law firm, which had  no ties to McCaughan.
If convicted, Merchenthaler faces a mandatory-minimum sentence of two years in prison, a possible maximum sentence of 170 years' imprisonment, a $3.5 million fine, three years of supervised release, and an $1,400 special assessment, the release said, adding that the Federal Bureau of Investigation and the Internal Revenue Service Criminal Investigation Division also worked on the case.