Federal authorities say he threatened agents and their family members
By Kathleen Brady Shea, Managing Editor, The Times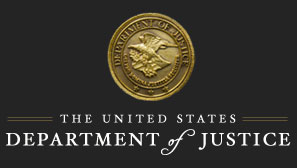 A 32-year-old West Chester man whose Twitter moniker is  "espionage hacking" has been indicted by federal authorities for allegedly threatening to kill FBI agents and members of law enforcement, a news release from the U.S. Attorney's Office said on Thursday, March 12.
Justin M. Credico stands accused of two counts of threatening federal law enforcement officers and two counts of threatening the immediate family members of federal law enforcement officers, said U.S. Attorney Zane David Memeger in the release. If convicted, Credico could receive up to 32 years in prison.
The complaint, filed on Feb. 7, says Credico has been communicating with the Philadelphia division of the FBI since 2008 and has sent dozens of harassing emails, letters and phone calls, often demanding money that ranged from $25,000 to $1 million. His threats have included sending computer viruses to foreign countries, attacking Idaho National Laboratories and Siemens, and raping a federal agency's daughter, the complaint said.
Credico was incarcerated at Chester County Prison from March 3, 2011, through Dec. 19, 2011, for harassment convictions stemming from communications sent to the president of West Chester University, the complaint said.  On Jan. 5, 2012, the FBI learned that Credico was being investigated by state police in Harrisburg for inappropriate email contact with Gov. Tom Corbett's residence, the complaint said.
"The threatening tone and vulgar language used" in Credico's emails – replete with obscenities and racial slurs – have progressively intensified, the complaint said, targeting not only the entire FBI division, but also specific agents and their relatives, instilling fear that Credico "will harm them and/or their family members."
Court records show that Credico has a criminal history dating back to a drug arrest by Philadelphia Police in Delaware County in 2008 for which he was sentenced to two to 23 months in prison. He has also been found guilty of harassment and terroristic threats in Chester County Court.
Credico has filed numerous unsuccessful federal lawsuits, several of which have been dismissed quickly. In one 2013 profanity-laced suit that was dismissed, the federal District Court warned "if he continued to use obscene language in his filings, the District Court would strike the language or consider sanctions," court records said.
In a 2012 suit, dismissed on procedural grounds, Credico sought to renunciate his citizenship. He said he was "removed from college for simple expression of 'middlefinger' free speech towards university police." He also contended that he was exposed "as a confidential informant in 2008 and has since lost all respect and trust towards the U.S. government," the complaint said.
Chester County Prison records indicate that Credico was transferred from the county facility to federal custody on Feb. 12. In the case filed on Feb. 7, the government sought – and received – an order to impound documents in the case in an effort to protect the "safety of cooperating witnesses."