They will receive consideration for cooperation
By Kathleen Brady Shea, Managing Editor, The Times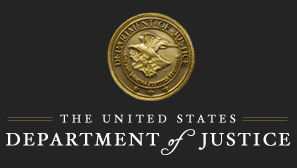 Less than two weeks after a sweeping federal indictment of alleged ticket-fixing in Philadelphia's Traffic Court, two of the nine judges accused in the case pleaded guilty.
H. Warren Hogeland, 75, of Richboro, a Bucks County senior magisterial district judge, and Kenneth Miller, 76, of Brookhaven, a Delaware County senior magisterial district judge, admitted Tuesday to participating in a scheme in which tickets were "fixed" by either being dismissed, finding the ticket holder "not guilty," or finding the ticket holder guilty of a lesser offense.
Seven other jurists, including West Chester Magisterial District Judge Mark A. Bruno, were indicted Jan. 31 along with a Traffic Court administrator and two area businessmen. The following day, the state Supreme Court suspended Bruno and two other judges without pay, pending final disposition of the criminal charges.
Like Bruno, both Hogeland and Miller accepted assignments with Traffic Court when their services were requested, a news release from the U.S. Attorney's Office said. The two defendants admitted to participating in the practice of giving breaks on traffic citations to friends, family, the politically-connected, and business associates, the release said.
The release said Hogeland presided over a ticket issued to Miller's son and declared Miller's son "not guilty" without his having to make an appearance.  Additionally, Miller arranged for a ticket, received by "J.B.," to be declared "not guilty."  Both defendants pleaded guilty to mail fraud; Hogeland also pleaded guilty to conspiracy, the release said.
U.S. District Court Judge Robert F. Kelly scheduled sentencing hearings for both Hogeland and Miller on May 24.  Each defendant faces a possible advisory sentencing guideline range of zero to six months in prison. Under the terms of Hogeland's plea agreement, he will also pay a $500 fine. Miller's plea agreement, which also includes a $500 fine, requires him to cooperate in the investigation and testify at future hearings if requested.
"Today's guilty pleas by former Philadelphia Traffic Court Judges Warren Hogeland and Kenneth N. Miller are the first step on a long road to recovery for Philadelphia's court system," said Lynn Marks, executive director of Pennsylvanians for Modern Courts.
Marks said she hoped the indictment would result in needed reforms. "Everyone deserves the right to come to court with confidence that their case will be heard by a qualified, fair and impartial judge and decided on the facts and the law, not the political connections of the parties," she said. "It's time to end Philadelphia's culture of favoritism, entitlement and ticket-fixing in Traffic Court."