Nine jurists, 3 others accused of subverting justice at Phila. Traffic Court
By Kathleen Brady Shea, Managing Editor, The Times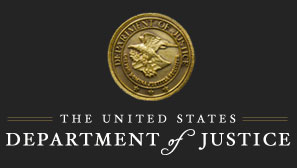 A third defendant pleaded guilty Wednesday in an alleged, Philadelphia ticket-fixing scheme that federal officials say ensnared nine jurists, including a West Chester magisterial district judge.
Fortunato N. Perri Sr., 76, of Philadelphia, a former senior Traffic Court judge, admitted receiving free auto repairs, free towing, free videos, and free seafood from a co-defendant in exchange for "fixing" tickets, a news release from the U.S. Attorney's Office said.  Perri would receive traffic citation numbers, the names of offenders, or the actual citations to arrange "fixing" the ticket and would convey the information to William Hird, a Traffic Court administrator who also faces charges, the release said.
Hird, in turn, allegedly conveyed the request to the assigned judge. H. Warren Hogeland, 75, of Richboro, a Bucks County senior magisterial district judge, and Kenneth Miller, 76, of Brookhaven, a Delaware County senior magisterial district judge, admitted their roles in the alleged conspiracy last month.
A total of  12 defendants, including West Chester Magisterial District Judge Mark A. Bruno, were indicted Jan. 31. The following day, the state Supreme Court suspended Bruno and two other judges without pay, pending final disposition of the criminal charges. Like Bruno, both Hogeland and Miller worked occasionally for Traffic Court as fill-ins, accepting assignments when requested.
Federal officials allege Perri helped Hird move up the ladder to a high-level post at Traffic Court, thus securing Hird's loyalty.  Recorded conversations demonstrate that Hird acceded to Perri's requests to "fix" certain tickets.  Given Hird's administrative position at Traffic Court and access to the judges, Hird was allegedly able to facilitate requests for ticket-fixing for Perri.  Perri arranged for preferential treatment on citations received by Perri's friends and associates, including Bruno, his plea memorandum said.
As part of the scheme, tickets were "fixed" by either being dismissed, finding the ticket holder "not guilty," or finding the ticket-holder guilty of a lesser offense.  In many cases, the ticket-holder did not even appear in Traffic Court.  As a result, the ticket-holders paid lesser or no fees and avoided getting "points" on their driver's record, thus defrauding the government and putting the public at risk from unsafe drivers, the release said.
Bruno's attorney, Vincent P. DiFabio, said the admissions of Perri and others would not affect Bruno's case. "Regardless of guilty pleas by other people, we have said from the very beginning that we intend to vigorously defend this case," DiFabio said.
Hogeland and Miller are scheduled for sentencing May 24. Perri will come before U.S. District Court Judge Robert F. Kelly on June 21. Each of the three faces a possible advisory sentencing guideline range of zero to six months in prison, federal officials said.
Lynn A. Marks, executive director of Pennsylvanians for Modern Courts, a nonpartisan court reform organization, said the plea represented another positive step  "toward restoring public confidence" in the judicial system. "The timing of Judge Perri's guilty plea serves as powerful reminder to the dozens of Traffic Court judge hopefuls that judges, whether they sit on Philadelphia Traffic Court or the Pennsylvania Supreme Court, are not above the law." Marks said.