Some members leave door open to making marching band a for-credit activity in the future
By Mike McGann, Editor, The Times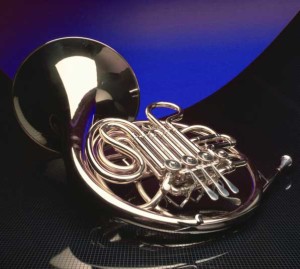 EAST MARLBOROUGH — The Unionville-Chadds Ford Board of Education unanimously voted Monday night to change the marching band at Unionville High School from a co-curricular activity to an extra-curricular activity, but some members held out the possibility that marching band could be a for-credit activity at some point in the future.
Starting with the 2013-14 school year, students will no longer be required to participate in marching band if they enroll in the symphonic or jazz band programs in school.
While the board voted 9-0 to end the mandate, some members said they would be willing to look at an issue brought up by Ruth Kranz-Carl, a mother of a current band member, a graduating senior.
Kranz-Carl cited the fact that neighboring Kennett High School offers academic credits for students in marching band, and noted that the Kennett band has some 70 to 80 playing members versus slightly more than 50 in the Unionville band.
"Please don't do it without a plan," she said.
Board vice president Victor Dupuis, though, argued that there is a plan and that the band still has broad support from the board of education.
"There will be a plan," he said, but said that further discussions would be needed on the topic of offering credit for marching band on its own.
While two members, Gregg Linder and Kathleen Do, said they might have supported a measure to transition the end of the mandate — students and parents asked for freshmen to still have the mandate for the 2013-14 school year — had it been offered as an option. Both, though, supported the ultimate end of the mandate.
Board president Eileen Bushelow said while the board supports the marching band the hope behind the change is to allow those students who don't feel they can devote the time needed for marching band to participate in the school's music program. She said it was likely there would be an increase in participation in symphonic and jazz band.
In other news, board member Jeff Leiser said he would not be seeking a second term on the board this year, meaning there will be at least one new board member from Region B, Pocopson, Birmingham and Newlin. The seats of Region B member Holly Manzone and Region A (East Marlborough & West Marlborough) members Keith Knauss and Jeff Hellrung are also up, but they have not publicly disclosed their plans.
Leiser cited personal and professional reasons for his decision not to run again.
Nominating petitions to get on the ballot for school board and local races can be circulated started next month.
Board member Frank Murphy, who chairs the facilities committee of the board, announced the formal completion of the Unionville High School renovation project. He thanked the administration and staff — specifically, Rich Hostetler, the District's Director of Buildings and Grounds — for getting the project done ahead of schedule and under budget. There will be a formal dedication ceremony of the renovated school on Feb. 19th before the school board meeting.