He faces up to 80 years in prison after guilty plea to wire fraud
By Kathleen Brady Shea, Managing Editor, The Times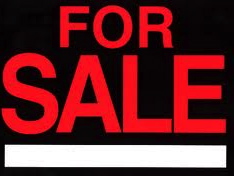 Area police have repeatedly warned Craigslist sellers to be wary of a recurring scam: A prospective buyer deliberately overpays for items and instructs the sellers to refund the difference – before they realize the original check is counterfeit.
Now, perpetrators are receiving a warning, courtesy of  federal authorities, who announced on Tuesday that  Adebowale Ayodeji Owoaje, 31, of Nigeria, admitted his participation in just such a scheme. He pleaded guilty to wire fraud charges that expose him to a maximum jail term of 80 years in prison.
Owoaje, who was arrested in March after he came to the U.S. on a student visa, used various aliases to email victims regarding the sale price of items or terms of employment, including funds for a purported bonus or training materials, a news release from the U.S. Attorney's Office said.
The release provided this account: From overseas, Owoaje sent counterfeit cashier's checks to his co-conspirators in the U.S.  Based on instructions from Owoaje, a co-conspirator typed amounts on counterfeit cashier's checks that exceeded the negotiated price.  The co-conspirator then mailed the counterfeit cashier's checks to the individuals. After acknowledging the incorrect amount, Owaoje  asked individuals to deposit that check in their bank account and to keep the amount Owoaje owed the individual plus an additional sum for their trouble.
The release said Owoaje instructed individuals to wire the balance of the money via Western Union to a co-conspirator, whom Owoaje falsely described as his secretary or shipping agent.  Only after wiring this money did individuals learn that the cashier's checks they received were counterfeit, the release said.
According to a grand-jury indictment filed in March, Owoaje, also known as David Smith and David Samuel, received and transferred over $100,000 in stolen proceeds from sellers on Craigslist from January 2005 until about February 2010.
A sentencing hearing before U.S. District Court Judge Mary A. McLaughlin is scheduled for April 15. The case was investigated by Homeland Security Investigations and is being prosecuted by Assistant U.S. Attorney Vineet Gauri.