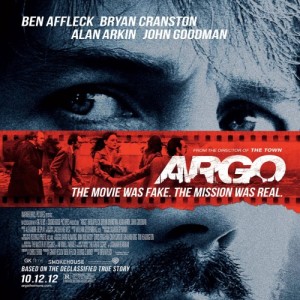 KENNETT SQUARE — The Kennett Independent Film Series has another series for four films planned for the winter, all available for screening in the cozy confines of the Kennett Flash:
The Intouchables on Thursday, January 17
The skinny:  A feel-good French buddy film that broke box-office records around the world.
The plot:  After he becomes a quadriplegic from a paragliding accident, an aristocrat hires a young man from the projects to be his caretaker.
The critics: "Oscar-nominated, lauded at festivals overseas and now, one of the most successful French pictures of all time, The Intouchables is simply irresistible." -Ed Gibbs
Sleepwalk with Me on Friday, January 25
The skinny:  An endearing, autobiographical comedy written, directed, and acted by stand-up comic Mike Birbiglia.
The plot:  A burgeoning stand-up comedian struggles with the stress of a stalled career, a stale relationship, and the wild spurts of severe sleepwalking he is desperate to ignore.
The critics:  "Puts a laudably offbeat new spin on the familiar story of the slacker guy with the commitment problem." -Gary Thompson
Robot & Frank on Thursday, February 21
The skinny:  A witty, understated dramedy and Sundance darling.
The plot:  Set in the near future, an ex-jewel thief receives a gift from his son: a robot butler programmed to look after him. But soon the two companions try their luck as a heist team.
The critics:  "Led by a brilliant performance from star Frank Langella, Robot & Frank works as both a quirky indie drama and as a smart, thoughtful meditation on aging."  -Rotten Tomatoes
Argo on Thursday, February 28
The skinny:  A true-story political thriller that's got big Oscar buzz.
The plot:  A dramatization of the 1980 joint CIA-Canadian secret operation to extract six fugitive American diplomatic personnel out of revolutionary Iran.
The critics:  "Ben Affleck leaps on to the A-list of directors with this relentlessly entertaining thriller, combining comedy and nerve-jangling suspense to maximum effect."  -Rich Kline
For all four events, doors open at 7 pm and the show begins at 7:30pm.