By Denny Dyroff, Entertainment Editor, The Times
Electric Six released its debut album "Fire" in 2003. The band's popularity took off after the release of the LP. The album was fueled by a pair of hit singles – "Danger! High Voltage," which hit Number 2 on the UK singles chart, and "Gay Bar," which reached Number 5 in the UK charts.
On October 5, Electric Six will release its 14th album – "Bride of the Devil" – on Metropolis Records. On October 4, the band – Dick Valentine, Vocals; Da Ve, Guitar; Johnny Na$hinal, Guitar; Tait Nucleus?, Keyboard; Rob Lower, Bass; Hyperkube Bonanza, Drums — will introduce area fans to the new songs when it headlines a show at MilkBoy Philly (1100 Chestnut Street, Philadelphia, 215- 925-6455, www.milkboyphilly.com).
"This is just a three-week tour," said Valentine, during a phone interview Tuesday afternoon while sitting in a Whole Foods in Providence, Rhode Island.
"This is the first one since the album came out. Actually, it officially comes out on October 5 on Metropolis Records. They're a great record company. Metropolis is a huge part of the reason our band has gone on for so long."
All but one of Electric Six's commercial album releases have been on Metropolis – starting with "Switzerland" in 2006.
"This is our last tour until March," said Valentine. "We're out now for three weeks and then we'll sit for four months. We don't want to go out in the winter. If we spend the holidays away from our families, depression sets in."
With the exception of 2012, Electric Six has released a new album every year from 2005-2018.
"We're cyclical," said Valentine. "We start making an album on January 1 and turn in the record in July. We go at our own pace.
"I write all the lyrics, but the music is a group effort. This is a band of songwriters. Everyone writes their own music at any point. If we have ideas in our head, we lay them down."
Electric Six has found a successful formula – an M.O. that works for them every time.
"I know a lot of bands that never got to album six and we're at album 14," said Valentine. "Ever since we made our fourth record, we've been using our home studio. And, we only ever used an outside producer on our first record. We like to do everything ourselves."
On its Facebook page, Electric Six wrote, "With its 14th studio album 'Bride of the Devil,' Electric Six examines the concepts of evil and corruption, humanity's various falls from grace, the nine circles of purgatory and of course, the internet itself."
Valentine said, "I don't know if there is a theme. You can loosely tie anything together. I think our last album — 'How Dare You?' – was more a smörgåsbord of sound ideas.
"The new album has more power chords – real poppy with verse-chorus-verse. It was a conscious decision. Our last five or six records went in a Zappa-esque direction. This one was more basic."
Video link for Electric Six – https://youtu.be/C2AZl2CRehQ.
The show at MilkBoy Philadelphia, which has Jeremy And The Harlequins, and St. James & The Apostles as the opening acts, will start at 8 p.m. Tickets are $14.
Other upcoming shows at MilkBoy Philly are Swift Technique + Black Masala on October 5, George Fitzgerald on October 6, Sun-Dried Vibes on October 7, and Raye Zaragoza on October 9.
Jordie Lane is an Australian indie roots artist from Melbourne, who relocated from his hometown to Los Angeles a few years ago and recently shifted his home base to Nashville.
Lane is now touring in support of his new album "Glassellland," which just had its worldwide release on September 7. The tour brings him to Philadelphia on October 4 for a concert at Philadelphia Folksong Society (6156 Ridge Ave, Philadelphia, https://www.eventbrite.com/e/october-monthly-concert-with-jordie-lane-tickets-50405553367).
"Glassellland" sounds as if it were named for some exotic locale frequented by Lane in the Land Down Under. But, that's far from the truth.
"I called the album 'Glassellland' because it's based on a place in L.A. – Glassell Park," said Lane, during a phone interview last week from a stop in Niagara Falls, New York.
So, "Glassellland" sounds as if it were named for some scenic park in Los Angeles that became one of Lane's favorite spots after his move to L.A. But, that's not true either.
Glassell Park is not a park but rather a neighborhood of Northeast Los Angeles, California, in the San Rafael Hills.
"Glassellland" was produced by Lane's partner Clare Reynolds (Timbaland, Haley Reinhart, Greyson Chance).
"Clare, who is from Noosa, a town near Brisbane, Australia, co-wrote and produced the album," said Lane. "She's also a songwriter for other artists."
The musical couple created the album in teardown transitory studios, which they built and deconstructed in varying spaces in Northeast Los Angeles. From a melding of genres, influences, and backgrounds, "Glassellland" is the product of an outsider immersing himself in unfamiliar territory and loving every moment of it.
"The whole project started a couple years ago when we were doing demos in a bungalow," said Lane. "Then, it took on a life of its own.
"Clare and I went out and built different structures that we would record in and then tear down. Another location was a converted warehouse with really high ceilings. We were getting good resonance there."
Lane and Reynolds also engineered and played every sound on the album, making the endeavor highly personal.
"We have a super simple setup," said Lane. "We worked with what we had. We recorded on Logic in a MacBook Pro. We started with guitars and vocals and did a lot of layering on. It was like a sketch you keep painting over.
"We started recording the album two-and-a-half years ago and just finished this year. We sent it straight over the internet to a guy in Nashville – Jordan Lehning at The Duck. He tied it all together."
Lane is looking for this album to raise his profile in America.
"We had three previous albums and two EPs," said Lane. "But, this is our first proper release in the United States with publicity and radio.
"The album's vibe is about how we're all tiny ants in a huge universe. And, with the last Presidential election in the U.S., the album explores the idea of outsiders looking at what is going on in America."
Lane grew up in a town 20 minutes north of Melbourne, but the big city was always his stomping ground.
"That's where I got into playing music," said Lane. "Coming to L.A. on-and-off started in 2013. It started out as a destination because it was the closest direct flight to the states. Then, various things kept me in L.A.
"We moved to Nashville a few months ago. I was looking for a better lifestyle than what we had in L.A. Nashville is a great place for musicians. It's a very community-based city."
Video link for Jordie Lane — https://youtu.be/WMpocB28-IQ.
The show at the Philadelphia Folksong Society will start at 7:30 p.m. Tickets are $10.
Anders Osborne, who was named the best guitarist in New Orleans by Offbeat magazine a few years ago, will be treating fans to a wide array of his music – going all the way back to 1989 – when he headlines a benefit show at the Ardmore Music Hall (23 East Lancaster Avenue, Ardmore, 610-649-8389, www.ardmoremusic.com).
A lot of artists go several years between releasing albums. This is not a game plan preferred by Osborne – even though it's been two years since his most recent album release.
In July 2016, Osborne released "Flower Box," his second full-length album of 2016, recorded in his hometown of New Orleans at the end of 2015. Earlier in 2016, he released an album titled "Spacedust & Ocean Views."
"I'm working on a bunch of other records now, but I haven't released anything yet," said Osborne, during a phone interview Wednesday morning.
"I have a couple different albums in the works. The first one is called 'Buddha and the Blues.' Hopefully, it will be coming out in the spring of next year.
"I like to keep it fresh. I would like to release two or three albums a year. If I had a choice, I'd drop a record every four months. I know there's no sales these days, but I still definitely think that's the way to go. You've just got to keep dropping records – providing a little insight into the artist's life journey. Fortunately, I have a good fan base – people who are engaged."
Being prolific with songs is something that comes naturally to Osborne, who was born in Sweden but has lived in New Orleans for more than three decades.
"I have two albums in the can and another I'll do in January," said Osborne. "I get on these writing sprees. At a certain point, you have to document things. I don't need a record drop strategy. I try to keep the muse going. It just percolates. I get musical ideas and put them down. Almost daily, I noodle around a bit.
"Half of the songs on 'Flower Box' came from the same period as 'Spacedust.' For the other half, I added some new ones. Once I had an idea of what I wanted 'Flower Box' to be, I homed in on some tunes. I wanted it to have a 'break-up' feel – a little anxiety I wanted it to be raw. The energy was more important than the polish.
"I recorded 'Buddha and the Blues' in Ojai, California with Niko Bolas as the engineer and some session guys from L.A.
"Chad Cromwell, who is my drummer in this tour, called in some of his buddies from L.A. The songs that I had reminded me of the songs I grew up on – all the West Coast records I listened to when I was a teenager. I had Waddy Wachtel on guitar and Benmont Tench on keyboards. I needed to be in an environment like that."
On the current tour, Cromwell and Osborne will be joined onstage by Ron Johnson, a veteran bass player from New Orleans.
"We're just a trio for this tour," said Osborne. "It's fun to play as a trio. I really like the openness."
Video link for Anders Osborne – https://youtu.be/wBrbgu4rHXc.
The benefit concert at The Ardmore Music Hall, which has Davy Knowles as the opening act, will start at 8 p.m. Tickets are $30.
GoodWorks Entertainment presents Anders Osborne to Benefit Ferncliff Manor and The Weinberg Commons at 1721 Springdale.
Ferncliff Manor is a non-profit, unique residential school for children with developmental disabilities. Their mission is to provide individualized programs of superior service and nurturing care to enable their students to achieve optimum levels of independence, well-being, and self-esteem.
The Weinberg Commons at 1721 Springdale will provide safe and affordable housing for adults over 21 with intellectual and/or developmental disabilities and seniors. Residents will live with dignity and have access to abundant resources to help them both socially and professionally.
Other upcoming shows at the venue in Ardmore are Splintered Sunlight on October 4 and Rhett Miller on October 6.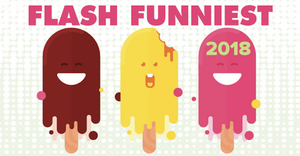 Kennett Flash (102 Sycamore Alley, Kennett Square, 484-732-8295, http://www.kennettflash.org) will have "The Best of Flash Funniest 2018" featuring Buddy Harris, Alan Massenburg, Dan Clark, Jesse Blanco, and Jillian Markowitz (Host) on October 5, Rick Vito (formerly of Fleetwood Mac) on October 6, Open Mic with guest host Crabmeat Thompson on October 7 and Amanda Anne Platt and The Honeycutters on October 10.
The Steel City Coffee House (203 Bridge Street, Phoenixville, 610-933-4043, www.steelcitycoffeehouse.com) will host Cliff Hillis and Amy Fairchild on October 5, the Paul Michael Band and The Penny Lane Ensemble on October 6 and Mike Kennedy and Giulia Millanta on October 7.
Burlap & Bean Coffeehouse (204 South Newtown Street Road, Newtown Square, 484-427-4547, www.burlapandbean.com) will present
Jared Feinman with Santilli on October 5, and Danielia Cotton with Giulia Millanta on October 6.
The Academy of Music (Broad and Locust streets, Philadelphia, 215-731-3333, www.kimmelcenter.org) is presenting the National Tour of "Love Never Dies" now through October 8 as part of the Kimmel Center's "Broadway Philadelphia" series.
The Keswick Theater (291 N. Keswick Avenue, Glenside, 215-572-7650, www.keswicktheatre.com) presents "The Greatest Love" on October 4, Kansas on October 5, Brian Fallon on October 7, and Arlo Guthrie on October 7.
The Sellersville Theater (24 West Temple Avenue, Sellersville, 215-257-5808, www.st94.com) hosts Basia and Andrea Carlson on October 4, Jethro Tull's Martin Barre Band on October 5, The Manhattan Transfer on October 6, Madeleine Peyroux and Carsie Blanton on October 7, The Gabe Dixon Band and Joy Oladokun on October 8, and Eilen Jewell and Hillfolk Noir on October 10.
The Grand Opera House (818 North Market Street, Wilmington, Delaware, 302-652-5577, www.thegrandwilmington.org) will host We the People on October 5 and "Green Day's American Idiot" on October 6.
The Candlelight Theatre (2208 Millers Road, Arden, Delaware, 302-475-2313, www.candlelighttheatredelaware.org) is offering area fans the opportunity to see a rarely-presented musical theater classic.
The dinner theater's production of "Brigadoon" is running now through October 28. Performances are Friday and Saturday evenings (doors 6 p.m./show, 8 p.m.) and Sunday afternoons (doors, 1 p.m./show, 3 p.m.). Tickets, which include dinner and show, are $63 for adults and $33 for children (ages 4-12).