Nonprofit will provide unused furnishings to those in need
By Kathleen Brady Shea, Managing Editor, The Times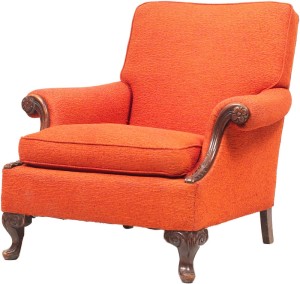 About five years ago, a successful, charitable endeavor that recycled unwanted furniture to needy families ceased operating in the county because it lost its lease and was unable to find a new, affordable warehouse.
Now, another group is trying to fill that void, and experiencing a similar obstacle: a place to store the household items and furnishings that will be distributed.
The Community Warehouse Project of Chester County received its non-profit status this past summer, said its president, Sheree Richnow.  The result: a 501(c)3 furniture bank, one of only three in Pennsylvania, Richnow said.
"I receive calls every day from people who want to make donations; unfortunately we have nowhere to accept, store, and distribute to people in need," Richnow said.
Richnow said the furniture bank was a natural outgrowth of Richnow LifeStyle Transitions, a business she owns that helps people de-clutter and downsize. "I became a conduit for things people had that they didn't need." She said she used to make donations to Lions Share, the furniture-recycling program run by the West Chester Lions Club until it lost its home.
Then, for several years, Richnow said she assisted individuals with making donations, an effort that became impractical as the needs grew. Now, she is partnering with numerous other county nonprofits, including Interfaith Housing, ACT in Faith, the Domestic Violence Center, Safe Harbor, Chester County Department of Aging, and area churches, to combine resources and provide a centralized operation.
"We just need a home," Richnow said. In a county as affluent as Chester, furniture donors abound, Richnow said, adding that the less fortunate are prevalent as well. She said the nonprofit has flexibility to work with someone will might be willing to donate space for a nominal or even a sliding fee, which could also have tax benefits. "If someone has a facility or are interested in making a financial gift, they can contact me at 610 558-1250," she said.
One person who is particularly enthusiastic about the new furniture bank is Mickey Broyles Hall, one of the Lions Share organizers. "Ending that program was one of the hardest things we had to do," said Hall. "The economy has driven many people" to a place of increased needs, she said. "I'm so happy that they're trying to set this up.  It would be great to see another program succeed."
According to the website for the Furniture Bank Association of North America, Richnow's endeavor is the third furniture bank in Pennsylvania; the others are located in Delaware County and Pittsburgh. About 70 operate throughout the country, providing essential furnishings to over 100,000 people each year, including about 40,000 children.
For more information on the Community Warehouse Project of Chester County, visit www.cwpchestercounty.org.