A dose of peace and brotherhood is clearly needed right now
By Mike McGann, Editor, The Times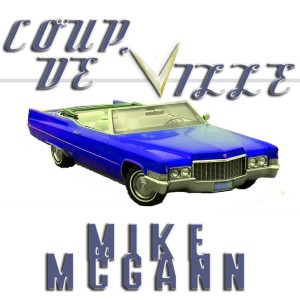 To say that it has been a difficult few weeks for we as Americans is an understatement, so I suppose that it is understandable that it might be difficult to find the holiday spirit.
And whether we're talking about the events last week in Connecticut or the inability of our government to function, these are to be sure, disconcerting times.
I don't presume to have some greater wisdom on what the right answers are, but it seems to me that while the details are arguable, our methods are completely wrong. We have broken into a national "us vs them" mentality, when we are all in this together. Regardless of ideology, we seem convinced that it makes sense to shoot holes in the bottom of the boat we're in together, rather than find a way to row in the same direction.
We seem to be suffering from the disease of surety — we're so convinced that we're right, we can't even listen to opposing points of view, let alone allow them to impact our worldview. The irony, of course, is that it means our views are actually extremely fragile. Any point of view that can't survive exposure to other ideas is fatally flawed.
So maybe, in this holiday season, it would be fitting to hope for peace and brotherhood, two things sorely lacking of late in our national discourse.
It's probably unrealistic, but it's worth hoping for.
* * *
As many of you know, I've been an advocate of having local regional police and I remain so.
Yesterday, the Executive Vice President of National Rifle Association, Wayne LaPierre, called for placing armed police in every school in America.
Before debating whether the idea has merit in terms of security and efficacy — and the Fort Hood & Columbine killings (the 2009 attack on a U.S. Army base full of armed and well-trained personnel that killed 13 and injured 29 more; Columbine (Colo.) High School had armed guards, where 12 were killed and 23 wounded in 1999) have to at least make us pause and ask about that — the bigger question is how would this even be workable in Unionville?
The total number of uniformed local police — between Birmingham and East Marlborough — in the Unionville area numbers just slightly more than the total number of schools, so clearly this is not something that can be handled by existing police.
Who would pay for such an initiative? And would this just be for public schools? What about private schools? Would we need to form "School Police?"
LaPierre suggested a mix of volunteers and federally-funded police. Both are nonsensical. In an era when virtually every public organization in the area reports a shortage of volunteers, a bunch of well-trained and properly vetted people are going to show up to protect schools? And then, what about legal liability? What if something goes wrong with one of these volunteers, even if it is just a terrible accident? Who pays for that?
And federally funded guards? Seriously? Congress can't agree on much of anything right now, as we're on the verge of a big mess. Does anyone really think that Congress is going to pay for this?
So, assuming the idea has merit, could it be paid for locally?
It seems doubtful.
Would Act 1, the state taxing limit, apply and would that mean firing teachers to pay for this? At minimum, assuming typical costs of a fully-trained Act 120 certified police officer, the cost would be about $600,000 per year for the Unionville-Chadds Ford School District, not counting equipment.
Does this make sense and can we afford it? We can't even get every local township to agree to pay for fire protection, let alone creating some sort of highly specialized police personnel.
If we're going to spend this sort of money on police protection, wouldn't we be better served by doing so on a broader basis?
Of course, creating such a force would require years of planning, budgeting and investment before it ever hit the street. Even if there were broad, public support for a local regional police (say, the Unionville Regional Police Department), it would probably take a number of years to get it going with complex inter-municipal agreements, ordinances, bond finance and such to be worked out.
Without that sort of support — and I acknowledge that is the current state of affairs — a better guess is 2020 or 2025, at best, if ever.
So, I'm kind of at a loss as to how the NRA proposes to do it in a timely fashion and pay for it. And then there's the whole question of whether it would be worthwhile.
On first blush, this strikes me a both a logistic non-starter, and probably not the most cost-effective way to protect our schools. As a parent, I'm not in love with the idea of turning our schools into armed camps.
There has to be a better way.
* * *
Sad news this week for both the Unionville area and the small group of us who cover local news: Jim Phreaner of Chadds Ford Live died suddenly this week.
Jim, a Birmingham resident, was a devoted husband and father, active in local community, civic and religious organizations. After retiring from the Internal Revenue Service, Jim tried his hand at community journalism with great success.
For last couple of years, Jim and I sat side-by-side at Unionville-Chadds Ford Board of Education meetings. Jim was always good for a laugh, or a smart insight and was always warm and friendly. He was a true gentleman and delight to share time with. We both served on our respective township parks and recreation committees, so we often traded stories back and forth about our neighboring townships.
His loss will certainly be felt in the community, but I will feel it more personally.
On behalf of our staff, I offer our thoughts and prayers for Jim's family and friends.
* * *
To all of our readers: have a very Merry Christmas and lots of health and happiness in 2013. We are very thankful for all for input and support.