By Kelli Siehl, Staff Writer, The Times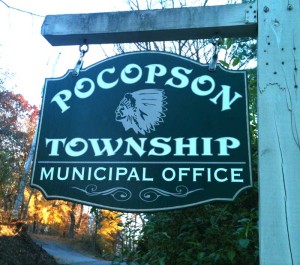 POCOPSON — Township officials addressed several housekeeping issues during Monday's Board of Supervisors meeting.
During the public hearing portion of the evening, Supervisors' Chair, Steve Conary opened the floor for public comment relating to changes and additions proposed to five township ordinances.
The first amended the tax chapter of the township code. Conary said the ordinance will now include an article stating that each newly elected tax collector deputizes the tax collection agency. He said the need for the amendment came when the township tax collection agency, CENTAX went out of business earlier this year.
The second ordinance repealed any existing chapters regarding establishment of the township planning commission. Conary explained that officials were unable to find the original copy of the ordinance establishing the commission — although documentation from the 1960s and 1970's referenced the group. The ordinance would also add a new chapter establishing a planning commission of up to 9 members. There are currently seven members on the commission.
Third was a revision to the sign ordinance, removing a conditional use hearing requirement under certain circumstances.  Conary said township officials would continue to be responsible for approving signage, but the revision removes the legal expense of holding a conditional use hearing – giving fairness to the small business sector.
The fourth ordinance focused on adding a new chapter called grading, erosion and sediment control in order to regulate modification of terrain and modification of natural drainage on privately owned property. Conary explained that a permit would be required when grading over a certain amount of square footage. He said the new chapter incorporates requirements already included in the township subdivision ordinance.
The fifth and final ordinance of the group amended the township's septage ordinance requiring on-lot septic systems to be pumped every three years. Conary said this change "brings the township ordinance in line with state regulations."
There was no objection from the audience and all five were passed unanimously. Conary said a new Peddling/Soliciting ordinance along with amendments to the Fences/Walls ordinance would be discussed at the Monday, December 3rd Board of Supervisors' meeting.
Supervisors also announced the posting of the proposed 2013 township budget on the website, www.pocopson.org. The new budget does not call for a change in the total tax rate, but now breaks out fire protection and ambulance and rescue as separate line items.