To The Editor: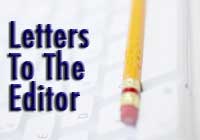 We have all heard the saying, "If you have your health, you have everything".
Today, women in Chester County and across Pennsylvania will go to the ballot box with a clear and hugely consequential choice. We need a president who will protect the health, rights and opportunities of women, and fight for an economic future where our daughters and granddaughters can succeed. Barack Obama is that president.
Gender Equality is not a political issue.  It is an issue of fundamental constitutional rights and is the foundation of health and economic strength for women, for families and for our country.  Like equal pay for women, women's health, including reproductive choices has been shown to have a direct correlation to the economic health of a family and the community.
Before the President's health care law, being a woman was considered a "pre-existing condition", which allowed insurance companies to charge women up to 150% more for health insurance than men. Obamacare will help to lower health costs for women and their families, ensuring that 3.8 million women and girls in Pennsylvania will no longer face discrimination because of their gender.
Thanks to Obamacare, women in Pennsylvania and across the country will be able to receive preventive services without co-pays or deductibles, including maternity screenings, mammograms, and well-woman visits. And now, many insurance plans are beginning to fully cover birth control without co-pays or deductibles as part of women's preventive care—potentially saving women hundreds of dollars every year.
President Obama will see that Planned Parenthood will be funded so they can offer affordable health care screenings for breast cancer and cervical cancer and reproductive healthcare for women with limited resources.   Family planning is as much an economic issue as it is a women's health issue.  Providing these services for women saves lives and eliminates the cost of more expensive treatment incurred when illnesses are not diagnosed early.
In contrast, Governor Romney has vowed to repeal Obamacare "on day one" of his administration. And if he is successful, women and their families will once again be burdened by insurance abuses, higher health care costs, and fewer vital services.
Governor Romney has also promised to defund Planned Parenthood and he refused to say whether he would support gender equality through equal pay for equal work.
Mitt Romney's plan threatens the health, the rights and opportunities of every woman in Pennsylvania and across the country. If elected President, he has vowed to follow the platform of his Party and work to overturn Roe vs. Wade, further impacting women's healthcare choices and rights. We should not and cannot afford to let this happen.
President Obama knows that a woman's health care choices are personal decisions, best made by her and her doctor, not by a politician.  We believe that the clear choice for a President who cares about the health and constitutional rights of every woman and every citizen is Barack Obama.
On Election Day the choice is ours.  A vote for President Obama is a vote for women's health and a vote for America's economic health.
We hope you will join us in casting a vote for President Obama and a healthy future!
Carolyn Comitta
Mayor of West Chester
Kathi Cozzone
Chester County Commissioner