Halloween isn't a good reason to get scary with fashion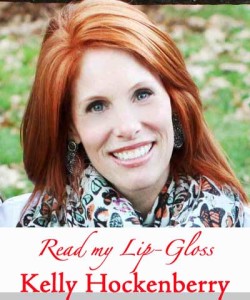 By Kelly Hockenberry, Columnist, The Times
Halloween can be one VERY scary holiday.
Exhibit A: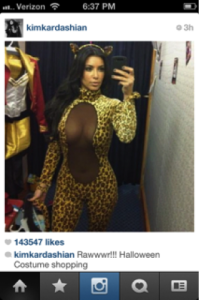 Exhibit B: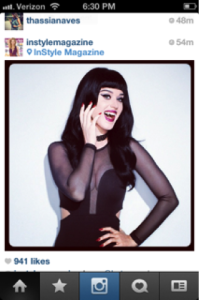 Both of these photos were posted on Instagram and are PERFECT examples of what NOT to wear trick or treating on Wednesday.
While the men in the audience refuse to accept this as truth, let me assure you….it is.
First of all, it's much too chilly to be exposed in this manner.  And, I doubt that either of these two gals are wearing flat shoes.  In fact, I'm going to go out on a limb and say that a four inch heel accompanies this get-up as part of the costume.  Do you know the podiatric (that may be a made-up word) ramifications of such a stiletto?  It makes my feet hurt just thinking about it!
Even though it feels like 100 years ago, I do remember being a teenager and wanting to wear something "alluring" for Halloween.  My parents adamantly refused to honor this request.  Even when I went away to college, I never wore the risqué cat ears, black unitard and tail or the devil with the short red mini and pitchfork.  Much to my dismay, I was always the gypsy, scarecrow, or football player…basically, anything boringly wholesome and non-attention grabbing.
Thankfully, I have two boys.  So, I only have to worry about putting my foot down when it comes to too much gore.  Scaring the wits out of small children should not be the mission of this holiday.  But my girlfriend,  who has two young daughters,  is battling over why they may NOT dress up as Nicki Minaj. (Heaven help her!)
Little girls today are inundated with Hollywood starlets who dress like EVERY day is Halloween.  Not to get all "Tipper Gore" on y'all…but it's frightening, isn't it?  I wouldn't want my kid parading around the elementary school playground dressed like Kei$ha or Brittney Spears.  Dis-turb-ing!
All the hype about Hurricane Sandy barreling up the coast may save many a mother this Halloween night…although, the blood-curdling screams because trick-or-treating isn't possible may negate any benefit.
HAPPY, SPOOKY WEEKEND!