Attorney general urging consumers to review proposed settlement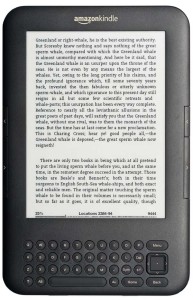 Attorney General Linda Kelly today urged Pennsylvania consumers who use e-books to carefully review information about proposed settlements between state attorneys general and several of the nation's largest publishing companies.
Kelly said the settlements, which are currently awaiting court approval, include approximately $69 million in payments to consumers who were allegedly charged inflated or fixed prices for electronic books.
Consumers impacted by these settlements have been sent email notices or postcards from the e-book retailers where they purchased their electronic books or from the national settlement administrator. Those notices include detailed instructions about how consumers can receive settlement payments – either as a credit on their account with an e-book retailer or by submitting a claim form in order to receive a check.
Kelly said that anyone who believes they are covered by these settlements but has not received a notification postcard or email message should visit the official e-book settlement website at www.EBookAGSettlements.com. The site lists the publishers included in the settlement.
Consumers can also call 1-866-621-4153 to learn more about the settlements and decide whether to file a claim form. All claim forms must be filed online or postmarked by December 12, 2012.
Consumers are included in these proposed settlements if they purchased an e-book between April 1, 2010 through May 21, 2012 that was published by Hachette, HarperCollins, Simon & Schuster, Penguin, or Macmillan, along with certain other names under which these publishers also publish e-books.
The publishers have agreed to settle the lawsuit but deny any wrongdoing. A separate lawsuit with similar claims continues against two other publishers and Apple Inc.