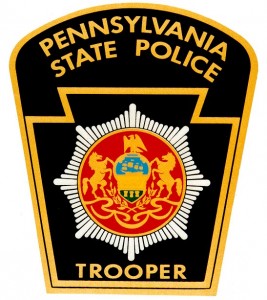 PENNSBURY — State Police are hunting for three men believed to have forced their way into a township home and shot the homeowner, a well-known local lawyer.
According to police, the men entered the home of Fred Barakat on Hillendale Road some time after 6 p.m. Monday night and a struggle ensued. Barakat was reportedly shot once in a lower extremity and was transported to Crozer-Chester Medical Center, where he is listed in stable condition.
State Police say they are speaking with Barakat to get additional information, but that the attack does not appear to have been a random home invasion, but rather that the bankruptcy attorney was targeted.
Police only released minimal details, but described one of the suspects as a white male, about 6 feet tall with blond hair; two other suspects wore masks. Reportedly the assailants were seen leaving the home in a white or cream Mitsubishi sedan.
According to Barakat's practice Website, he is a graduate of the University of Pennsylvania and Temple Law School. The sites says he has 35 years of experience in bankruptcy cases. He also handles cases involving government contract matters, civil litigation, contract law and contract disputes, business formation, sales, mergers, and acquisitions, medical malpractice and personal injury.
He has offices in Chadds Ford and Wilmington.
Because of the proximity of the incident to schools in the Unionville Chadds Ford district, school officials alerted parents this morning that they had been in contact with police.
"Many of us woke up to news this morning of a home invasion on Hillendale Road in Pennsbury Township," the school email said. "While authorities say this does not appear to be a random crime, our schools are aware of the incident, and, as always, will take precautions to keep your children safe."
Trooper Corey Monthei, a state police spokesman, said he reached out to John Sanville, the Unionville superintendent, right after the alleged crime was reported because two of the district's elementary schools are less than a mile from the scene, but Monthei stressed that he did not believe the incident ever represented a threat to any children.
Monthei said anyone with information should contact the Avondale barracks at 610-268-2022.