New Veterans ID & Discount Program to launch in county on Friday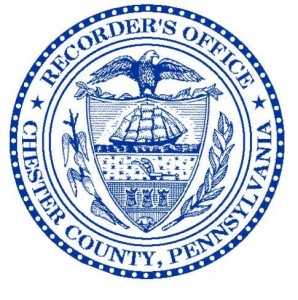 Many areas businesses are not waiting for Veterans Day to thank the men and women who have served in the military. From dining to dentistry, car repair to chiropractic care, a host of vendors are participating in a new program for veterans.
On Friday, Chester County Recorder of Deeds Rick Loughery, whose office manages DD-214 military discharge records as well as real-estate transactions, will launch Veterans ID & Discount, an initiative that will feature price breaks to veterans who sign up.
The program, which already operates in Bucks and Montgomery Counties, will debut with a continental breakfast for veterans from 8 to10 a.m. at the VFW Post 106,  837 Lincoln Ave., West Chester, said Loughery. The breakfast will be hosted by State Rep. Dan Truitt, who, along with Chester County Commissioners Terence Farrell and Ryan Costello and Veterans Affairs Director Paul Andriole,  will be on hand to address veterans' issues.
The Veterans ID & Discount program provides a special photo identification card denoting military service at no charge when a veteran records his discharge papers (DD-214 form) with the Recorder's office.  So far, more than 40 businesses have signed up to provide discounts averaging from 10 to 20 percent for veterans who show their special ID, Loughery said.
"This program honors the sacrifice of our veterans in a very special way," said Loughery.  "The photo ID card is a meaningful and unique recognition of their service to our country.  I am thankful to the local businesses that have signed up to give so generously in support our veteran."
Interested veterans must bring their DD-214 form with them to the breakfast on Friday.  Each veteran's DD-214 will be recorded by the Recorder of Deeds' staff, and their photo will be taken for the ID card.  The ID card will later be produced and mailed to the veteran.  Veterans planning to attend the event or who would like more information should call the Recorder of Deeds office at 610-344-4344 or email  veteransid@chesco.org.