Be wary of sizing and pick your spots, but you could save a bundle
By Kelly Hockenberry, Columnist, The Times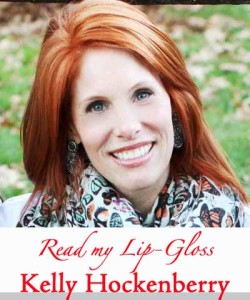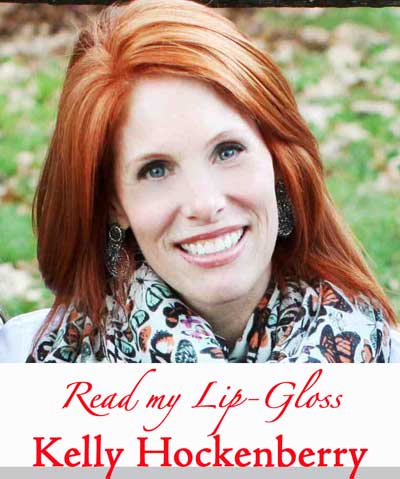 Forever 21 is one of my favorite places to shop and I'm not ashamed to admit it.
(I know, I know.  Insert "old lady" joke here.)
HOWEVER, if you are slightly over the age of 21 and choose to enter this store, you must adhere to a few simple guidelines.  Otherwise, you could be leaving with this in your bag…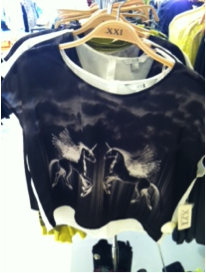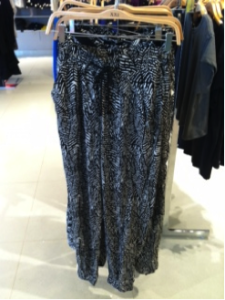 And, no one needs a black and white unicorn t-shirt or MC Hammer animal print parachute pants.  (Frankly, this get up is not an option for anyone if we are being honest).
My rules for successfully shopping a trendy store are to stick to the more classic pieces, don't be afraid to go up a size (or two) and to remember that less is more.  It is easy to get carried away when things are "only" $9.99.  But, if it isn't flattering on your body, it doesn't matter that it is super cheap.  In fact, that could be part of the problem.  Right?
So, what are the no brainer purchases?
T-shirts and tank tops, for sure.  Although, as I previously cautioned, make sure to try them on to ascertain the proper size.  A small tends to run more like a XS in other stores and so on and so forth.
Trying out a trendy item like colored denim (they have a rainbow of options!) for 20 bucks is much less of an investment than those same jeans at a high-end store for 10 times the price.  Just be careful of the fit.  They take the name "Forever 21" seriously when they tailor their pants.  At 21, you aren't worried about hiking anything over your child-bearing hips or tucking your lower abs into your waistband (hopefully!).  You are simply concerned about whether you will stand out and be cute at a frat party.  Aaaaah, those were the days…
Forever 21 is a great place to find pseudo "knock-off" looks, if you will.  For example, a huge trend this season is the embellished collar.  I love this look in particular from JCrew: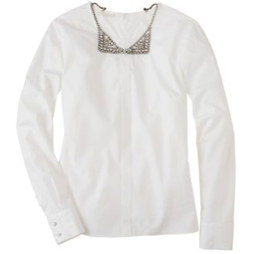 But the price tag = $225.  That's a little steep for a white blouse in my book.
So, I went into Forever 21 and bought this: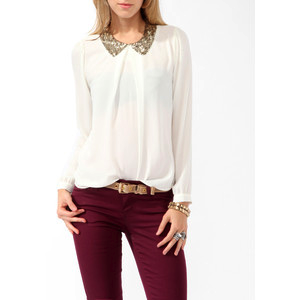 for TWENTY THREE DOLLARS.  Holla!
Is it the same blouse?  No.  But, it's pretty darn close.  (*side note: I plan to wear mine with dark denim and a nude heel!  Adorbs!)
Also, don't forget to shop the accessories!  You can find a belt in every width and color.  Granted, they are not leather, but, is leather really necessary in a neon pink belt?  I don't think so.
The necklace, bracelet and earring assortment are massive and always right on trend.  Try something new!
And, believe it or not, I bought a lipstick at the counter for $2.50 that I'm quite pleased with!  At that price you can afford to buy a few and stash them in your gym bag or desk at work.
In my opinion, the key to dressing stylishly and "on trend" is the ability to blend high end and lower priced items seamlessly.  You can afford to experiment and not be afraid of breaking the bank.  Go out there and have fun!
Happy Holiday Weekend!