Behavior at Newlin Zoning Hearing Board was an embarrassment to Unionville
By Mike McGann, Editor, The Times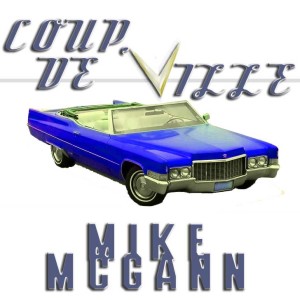 I didn't know what else to say, so I apologized.
Not that I'd done anything wrong, mind you, but watching the shameful and clueless behavior of some of the residents of Newlin Green Wednesday night at a Newlin Zoning Hearing Board hearing to determine whether a property meets zoning requirements to house an ophthalmology practice, somebody had to do something.
In speaking to the doctor in question, Dr. Lonnie Luscavage, after the meeting I was so profoundly embarrassed by the rudeness, clear lack of cognitive skills and, frankly, some deficits in plain old human decency that I wanted to make sure she knew that what she saw that night doesn't fairly represent Unionville or its residents. As she's been practicing in Chadds Ford for the better part of a decade, she already knew, and to her credit seemed less frustrated and upset by the meeting than I was.
Now, understand that my issues are with a subset of the neighborhood — the folks that acted out Wednesday night. Undoubtedly, there are some nice, normal people in the neighborhood and I feel for them having to put up with such a collection of neighbors. But what we saw Wednesday isn't going to do much for the reputation of Newlin Green.
The residents at the meeting harped on traffic, which amounts to a couple of cars an hour, three days a week. They harped on aesthetics — from Route 842 the proposed addition would not be seen. From the back side (and based on the behavior of the people at the meeting, I use that term very advisedly), it will look like the house,  tan stucco with a green metal roof and a cupola,  and ruin the residents' views, they alleged.
They didn't mention the hideous and ugly sewer pump house — built just for Newlin Green — that makes the old farmhouse look like Buckingham Palace in comparison.
Somehow, that doesn't ruin their view.
Then we had our "when things get weird, the weird turn pro" moment (apologies to the late Hunter Thompson) when someone asked if Luscavage was screening her patients for criminal backgrounds and whether she saw pedophiles.
Clearly, the Newlin Green residents weren't screened for bullying.
Words escape me on this subject beyond being horrified, embarrassed and more than a little sickened.
The residents whined, ignored protocol, and made a mockery of the hearing — despite the best efforts of the zoning board members — because mostly, they just don't want an eye doctor's practice there and acted like a bunch of 3-year-olds on a sugar rush.
But it's not going away without a fight — one that will cost the residents serious cash (they're lawyering up), not to mention the township (ask West Marlborough what happens to a township tax bill when you have a lot of ZBH hearings and extended legal fights over a property). Despite rumors to the contrary, the Luscavages confirmed to me they're in for the long haul and aren't going away.
And if even if the residents win, they don't seem to understand that some of the other options to buy the building included an ice-cream parlor and a nails place, complete with massage services upstairs — and either of those might just be in play if Dr. Luscavage is sent packing by the mob of arrivistes. So if they win, they lose. At this point, I'd say the neighbors deserve a seedy biker bar, even though we all know the township is too well run for that to happen.
And besides, I'm not sure the residents have that much room to complain about anyone else's aesthetics.
I'll be honest, I kind of find the entire Newlin Green development to be something less than an improvement to the area's rural character.
The neighborhood, on either side of Route 842, is made up of McMansions crammed onto postage stamp-sized properties, no screening trees, the buildings kind of just erupting from the rolling hills. It seriously detracts from what had been lovely, rolling farms and woodlands. I loved looking out at it while driving my old Austin-Healey up Rt. 842 on a crisp fall day on a run to Northbrook for cider donuts.
Now, not so much.
I'm sure some people love it; they wouldn't have dropped major money (the houses go for $650,000 to $1 million) on these homes if they didn't, but it's not my cup of tea.
But progress happens, so you shrug and move on, which is what most of us did when Newlin Green, with its added traffic, higher burden on local schools (higher school taxes) and another addition to the sprawl that has eaten away at Chester County like a disease, came into being.
Or, you form a mob and hold a group temper tantrum, which is what we saw Wednesday night with the intent of  "saving" the rural character of the area. This brings to mind the comment of the Vietnam-era general suggesting that the army needed to burn down a village to save it.
Newlin Green itself kind of killed the rural buzz and it seems hard to see how a quiet medical office is going to make it that much worse or even any worse.
Look, I'm sorry the folks in Newlin Green are finding their $650,000 to $1 million investments have dropped in value, but houses in their price range have been a tough sell no matter the location — and there are some more attractive options in the area.
And now, thanks to the joys of the Internet, Newlin Green property values will probably drop further, as who really wants to live with a bunch of martinet neighbors?
Newlin Green residents who had no idea of this stupidity can personally thank their Homeowners Association President Caroline Haas for further pushing property values off a cliff, while the rest of the township taxpayers can thank her and her overly self-absorbed neighbors for higher local taxes and general embarrassment.
These folks owe the Luscavages a very large apology and for their own sake and that of the community at large, they need to get over themselves.
Since neither seems likely, I offer my apologies to the Luscavages again, and best wishes for your new practice — I'm sure it will be a credit to the community.
* * *
I was more than interested when East Marlborough's Board of Supervisors discussed looking at regulating soliciting in the township, Monday night, prompted by a request from the Traditions' Home Owners Association.
There have been a number of issues with solicitors going door-to-door in that neighborhood and others, some are just annoying, while others, it appears are more menacing, attempting to enter homes, and breaking into the Traditions Clubhouse.
I certainly hope that the supervisors look closely and ultimately adopt an ordinance requiring permits for such activity — excluding political, local civic and religious groups, which despite the limited understanding of the West Whiteland Police Department (a couple weeks back, they illegally halted a presidential campaign from canvassing in the township), are exempt from such regulation.
Soliciting has been a major issue in Pocopson, where I live, too. And, loathe as I am to insert myself into the local news (beyond reporting and expressing my opinion on these pages), as a township resident, I'm going to ask my local Board of Supervisors to consider doing the same.
In my local neighborhood, Brandywine Hills, solicitors are a constant problem. We have people hawking repair work, seeking sponsorships for groups few seem to have ever heard of and, it seems, casing homes. I've heard more than one report of suspicious behavior, including home owners discovering burglary tools dropped near their front door.
I live in a neighborhood full of children, and while most of these folks are likely little more than annoying, the potential for something more pernicious is evident to me.
Unlike East Marlborough or Kennett (which already restricts soliciting), Pocopson has no local police to enforce this, which would leave it to us residents to do so by asking to see permits and reporting those soliciting without them. If we hassle them enough, they'll move onto easier places to operate.
Without an ordinance regulating such activity, though, we lack even that option.
I would hope that the supervisors in both towns would look seriously at such an ordinance.